Birds for Tourism, Tourism for Birds
A number of local organizations are enjoying and caring for the region's birds at the same time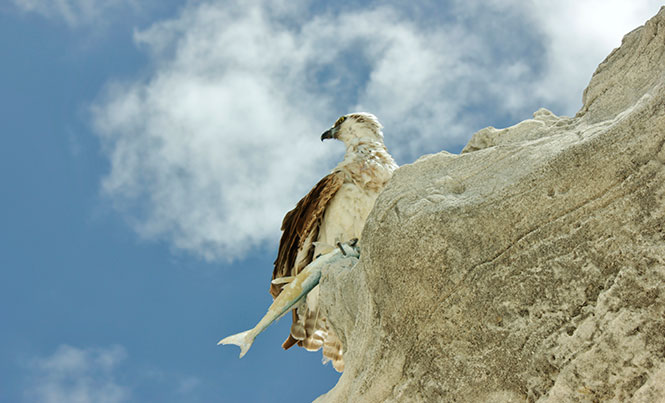 The diversity of species in our coastline is just remarkable. The peninsula hosts half of the birds in Mexico, around 500, so that makes us a favorite spot for touristic bird watching in North America. The great thing about bird watching tourism is how respectful it is of the environment. It's a basic principle; caring for what you love is the best way to enjoy it. It's also a great way to improve photography skills. In our state there are a bunch of different organizations working in this field: Cozumel Birding Club, Motmot Birding Tour, and Aves de la Laguna, for example. They are all making a positive impact socially and economically in this region.
In Cancun the most important one is Green Jay Mayan Birding. They coordinate and are affiliated to the Mayan Jay Red de Monitores Comunitarios (community monitoring network). This group of bird experts and biologists are working together on monitoring the health of the ecosystem using birds as their reference. The network has stations all over the peninsula, from Campeche to Chetumal.
GJMB was founded in 2012 by a couple after they saw some birds with flamboyant colors flying by their house one day. They were amazed by it and wanted to know the name. After researching, they finally discovered they were Green Jays (Cyanocorax y.). Soon bird watching and discovering names became a passion and they decided to start a club. Now they are the main referents in bird conservation on the Riviera Maya.
They have developed programs that not only consider birds and visitors, but also local businesses in the places they visit on their excursions; they make sure they are all sustainable. It's a triple-win situation. They are responsible for the first Cancun Bird Festival; the second edition will be in December, so there is enough time to practice your shots and get a 200 lens.
They have activities for everyone; urban bird programs, excursions and photo contests. Contact them for more information if you would like to get involved.
cozumelbirdingclub@gmail