Discover Mexico
Bacalar: The Lake of Seven Colors
Discover one of the region's hidden gems only a few hours south of Playa del Carmen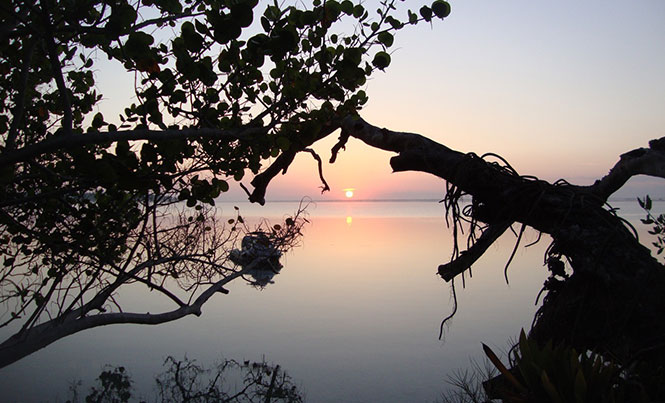 A few hours drive south of Playa del Carmen sits one of Mexico's still hidden gems. The name Bacalar is derived from the Mayan: B'ak Halal, meaning surrounded by reeds. Bacalar lagoon is a wondrous natural phenomenon, where a mix of fresh and saltwater sits atop a bed of pure white sand and limestone creating a spectrum of bright, clear blues and turquoises.
The pristine azure water is certainly the highlight of a trip to Bacalar, and no visit would be complete without an excursion to the lagoon. Divers and snorkelers will be keen to see Cenote Azul, an open cenote on one side of the lagoon that constantly feeds fresh water. This circular cenote is easily seen as the aquamarine color of the water drastically changes to dark blue as well as the lake bed drops away. The admittedly slow, 'rapids' of the lagoon also make an enjoyable stop on your tour. Float or swim through the gentle current alongside schools of fish, passing over stromatolites, the world's oldest fossils. Stop by the Canal de los Piratos and wade into the dense, sulfur rich mud to enjoy a naturally exfoliating and re-mineralizing body mask treatment.
With a multitude of archeological sites in the area surrounding Bacalar, such as Chacchoben, Kohunlich, Dzibanché, and the historic fort, Fuerte de San Felipe, those who enjoy discovering the history of the area won't be disappointed.
There are several options for accommodation both in the small town center and alongside the water. Choose from cabañas, hostels, camping grounds and boutique hotels. Rancho Encantado, located on the water's edge, offers well appointed suites, spectacular views of the lagoon and a palapa covered platform of hammocks where you can while away the afternoons. For a more rustic experience, try Kuuch Kaanil Villas. These charming, 'eco-romantic' cabañas will appeal to the conscientious traveler as the hotel focuses on sustainability, water conservation, composting and generating power from the sun and wind.
Wherever you stay, be sure to wake up early and head down to the edge of the water. Watching the sunrise over the misty lagoon is an unforgettable sight.