Entertainment
Ten Years of BPM
What began as an annual reunion of bartenders, promoters, and managers is now one of the most recognized international festivals and looking forward to 2017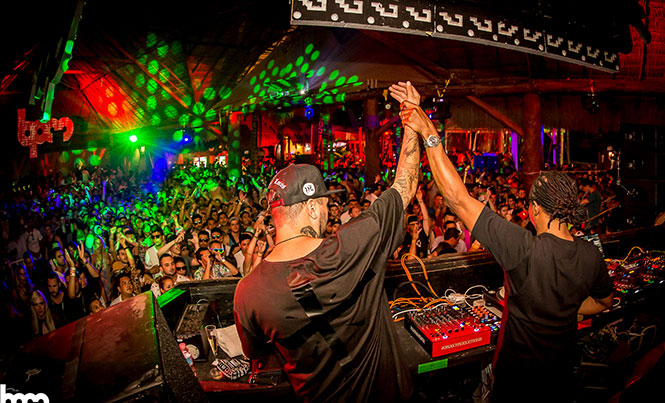 The BPM Festival, with over 70,000 attendees at its ninth anniversary, is looking forward to its 10th year in 2017 and its 4th year of interacting with the community. From its first edition, it has been key in recruiting local businesses. One characteristic that makes BPM special is that it doesn't happen only at one site or stadium, but the city of Playa del Carmen is the festival site, and the variety of club styles make it unique.
"The reach that BPM has had is definitely better than what we were hoping for at the beginning, starting off on the right foot has kept us on a positive path. We know that the BPM team has worked hard all year to make things happen as they should. I believe that it will continue growing and become one of the best musical festivals in the world." – Alberto Zambrano, Grupo Santanera
"Participating in BPM 2016 brought us benefits and international contacts. Putting the brand of a restaurant associated with a world-class event was like having the biggest billboard! We feel proud to be able to provide food for some of the best DJs in the world". – Los Hijos de la Tostada
"We have looked to become affiliated with BPM because it is an event which has been around for years and is well positioned in the destination location, this lets us find new clients for our hotel who are interested in coming to Playa del Carmen during the festival time. The hotel has an environment for young people, which is the style of the city. This also promotes the hotel on an international level because of all the diffusion, marketing, and publicity before during and after the event" – Blanca Cossio, THE PALM AT PLAYA
During the last nine years, Playa del Carmen has become a meeting place for lovers of dance music, where BPM has always looked to offer a unique experience for those who visit the Mexican Caribbean to enjoy it. Each year the festival sites change and are revamped, this year the recently opened venue called "The Jungle" which offered a space where festival-goers enjoyed a festival within a festival, with simultaneous stages, palapas, and lounge areas in addition to a cenote and food options by local providers.
Given the location of the festival is outside the touristic zone of Playa del Carmen, it was necessary to offer services for the attendees and establish the most convenient form to arrive at the site, which is why in addition to the free BPM shuttle, the Solidaridad Taxi Syndicate and Specialized Tourist Services  (SET), offered assistance, fixed fees and a temporary cab site for safe service.
"In this edition, we perceived a more efficient organization and operation, which let us offer a better quality transportation service for the event. During the last few years we have noted that the BPM festival has kept the hotel occupancy at a high level the weekend after the festival, which has let visitors get to know the destination in addition to other types of tourism, which will bring them back again to vacation here and also recommend the destination to their friends and family" – Lazaro Cárdenas del Río Taxi Syndicate
On the path to celebrating a decade of participation on the circuit of underground music, the BPM Festival looks to celebrate with all of those who enjoy the Riviera Maya as much as us; see you in 2017! If you are a local or if you are in Playa del Carmen for the rest of the year, be sure to check the times and discounts of the BPM boutique at Aldea Thai Plaza and support local efforts. Write to us at greenteam@thebpmfestival.com