Health & Fitness
Powerful Purifying Plants
Learn some ways to purify your air naturally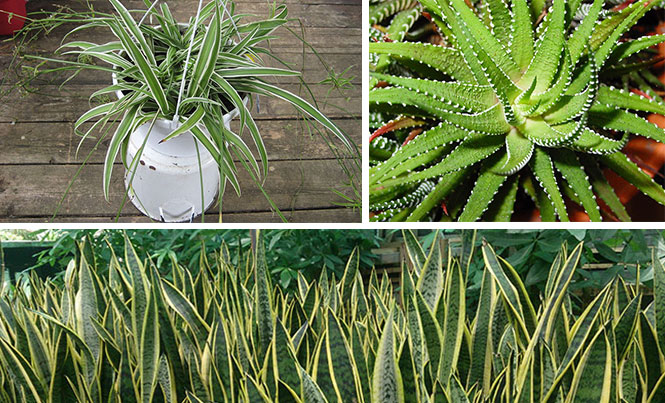 We spend approximately 90% of our time indoors (although perhaps in Playa del Carmen this percentage is a little lower). While society in general is concerned about outdoor air quality, we rarely consider the quality of the air we breathe inside.
Indoor air can be up to 12 times more polluted than outdoor air. Pollutants, such as Volatile Organic Compounds (VOCs) from paints, varnishes, furniture, plastics, building materials and cleaning products have been related to several kinds of cancer and can cause 'sick building syndrome'. The right plants can neutralize this pollution by absorbing the VOC gases from the air, along with carbon dioxide.
Unfortunately, I haven't always had the best luck with houseplants; my longest relationship was with a cactus that I largely ignored! However I am determined to enjoy the benefits of some of these 'easy to care for', air purifiers.
Aloe Vera. Lucky for us, aloe is abundant here and easy to grow. Aloe thrives in the sunshine, so place your plant near a window with plenty of light. Aloe absorbs formaldehyde and benzene. It can also be used for burns, wound healing and inflammation, just cut off a leaf and scoop out the gel.
Spider plant. This pet-safe plant is a great option for light areas without direct sunlight. If you're prone to killing houseplants, this resilient flowering perennial is a great, hard-to-kill option. You can also easily regrow spider plants from the newly sprouted 'spiderette'. Spider plants absorb benzene, formaldehyde, carbon monoxide and xylene.
Snake plant. This plant thrives in low light and is one of the hardest to kill. Great for the bedroom as it absorbs CO2 and releases oxygen during the night. Snake plants absorb benzene, formaldehyde, trichloroethylene, and xylene.
Dracaena. With over 40 types of dracaena, it should be easy to find the right style for your home or office. Best grown in a light environment but away from direct sunlight. Don't over water this plant; allow the soil to dry between watering. Dracaenas absorb xylene, trichloroethylene, toluene and formaldehyde.