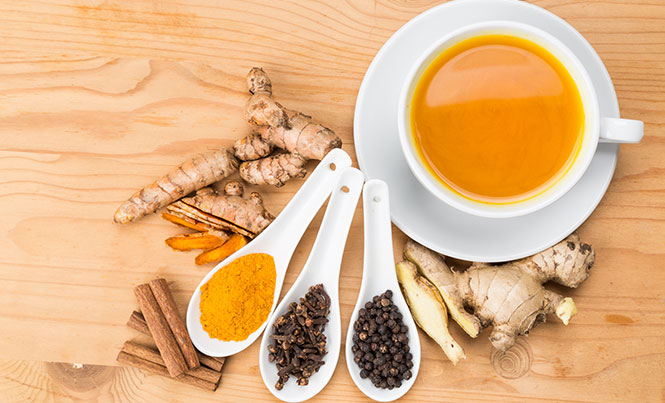 This plant, native to India and South Asia, packs a powerful health punch
This bright yellow spice packs a powerful punch when it comes to health benefits. Native to India and South Asia, Turmeric is often found in curries and other Asian cuisines, although it's now grown worldwide. Luckily here in Playa, we can find Turmeric root in some of the supermarkets, however, it is often easier to buy the powdered form.
Anti-inflammatory
The anti-inflammatory properties of this amazing root are great for treating osteoarthritis and rheumatoid arthritis, relieving suffering when consumed on a regular basis. It is often said that inflammation is at the root of all disease; so combating inflammation can prevent many health complications.
Antioxidant
Oxidative damage caused by free radicals can lead to many diseases, antioxidants protect against this damage. Curcumin, the active substance found in Turmeric, is a potent antioxidant which neutralizes free radicals but also boosts the activity of the body's own antioxidant enzymes, doubling the benefit.
Boost Immune System
A substance known as lipopolysaccharide is found in Turmeric, which stimulates the immune system. Its antibacterial, antiviral and antifungal agents also help strengthen the immune system.
Lowers Cholesterol
Curcumin has been shown to reduce cholesterol levels; high LDL cholesterol can lead to many cardiovascular diseases. It even holds up against cholesterol medication and is becoming more widely prescribed by Doctors in recent years.
Anti-depressant
Early studies show comparable benefits of Curcumin against the frequently prescribed anti-depressant, Prozac. It helps to boost the neurotransmitters serotonin and dopamine, both associated with pleasure, joy and mood.
Add Turmeric to broths, soups, teas and curries to gain the benefits. Alternatively, you can take it as a supplement if you can't get enough into your diet.
Mango Turmeric Smoothie
Blend almond milk with some frozen mango, lemon juice (or lime) and 1/2 teaspoon of turmeric, a pinch of black pepper, some grated fresh ginger root and a teaspoon of natural honey for a morning smoothie
Sara Jones
Spa, Wellness & Lifestyle Expert, Spa Consultant and Founder of Spa &
Wellness MexiCaribe magazine