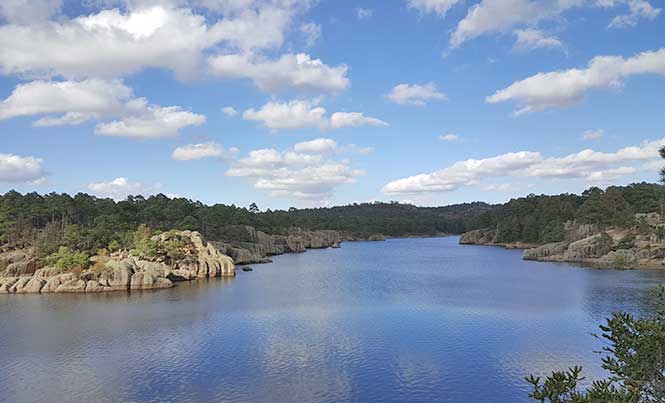 In our last edition, Frank headed to El Chepe, the famous railway in the north of Mexico. In part two, he tells us what to expect while winding through the classic northern Mexican landscape

Last time I started writing about the famous railway between Los Mochis and Chihuahua, more commonly known as El Chepe. Part one ended just as I heard the movie-like train sound coming my way that can only be described as "Choo Choo".
Once aboard the train, we slowly make our way through the classic Mexican landscape of dry land with a variety of cacti. As the hours pass and the train elevates to a higher altitude, you start to see a change in the scenery. Mountains are getting higher, lakes and rivers are appearing, pine trees too, and the air gets cooler. The view is really spectacular. Every time you sit down, another amazing view reveals itself and you run back to the area between carriages where you can hang out the train window and shoot photos unobstructed by glass. This scenario repeats itself multiple times over the course of the eight-hour journey to the town of Creel. A big highlight is a 15-minute stop at Divisadero. You can buy local souvenirs and eat gorditas there, however, you should pass the places selling these and walk to the end of the street where you will be rewarded with a fantastic view of Copper Canyon.
We get off the train in the wild west town of Creel where we settle for the night in a cabana. Wanting to see more of the area we opt for a tour around different rock formations like the valley of the mushrooms, frogs and monks. You can go on horseback, ATV, bike or take a taxi, but whatever you choose you always end up at Lake Arareco which is a perfect ending to your day, or vacation, for that matter. All that's left is to head up to Chihuahua or train it back to Los Mochis and leave the beautiful north behind. Until next time, of course!