Discover Mexico
Señor Vitalis and the Jazz Scene on the Riviera Maya
This local jazz-funk trio share their hopes for the upcoming jazz festival in Playa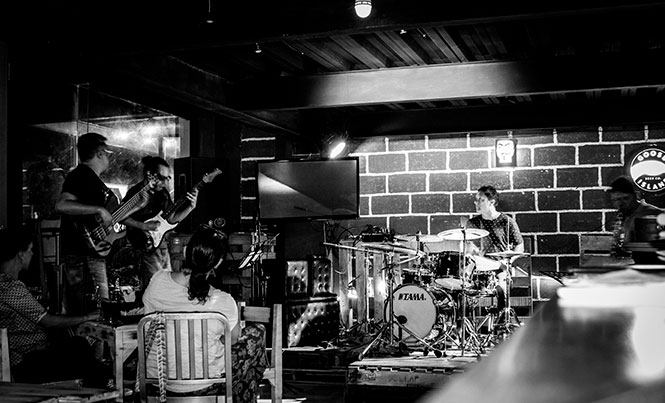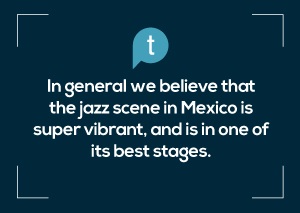 Señor Vitalis is a jazz-funk trio from Playa del Carmen. Its members are Zoar Miranda on drums, Bernardo Ron on guitar and Luis Ernesto López on bass. This year they will be playing at the fifteenth edition of the Riviera Maya Jazz Festival, which will pay tribute to Fernando Toussaint, the founder of the festival who recently passed away. I asked them some questions about their musical career, about the jazz scene in the Riviera Maya and about their participation in the festival.
Tell us about the band and the creative process.
We have been playing together for 14 years in projects such as Aguamala, Ramash, Chivo Azul and BBMamut, although Señor Vitalis was officially born in 2016 due to a combination of musical ideals. Our creative process is democratic in terms of the contribution of ideas for the development of songs that bet on groove, funk and, of course, jazz. This year our first album will be released.
What challenges does a jazz band face in the Riviera Maya?
It has challenges and advantages like any other original project. The disadvantage is to be far from the capital of the country where the jazz scene is strongest. The advantage is having the most important jazz festival in the country, the Riviera Maya Jazz Festival.
In general, we believe that the jazz scene in Mexico is super vibrant, and is in one of its best stages. There are very interesting projects and musicians like Toño Sanchez that are standing out internationally. This encourages all of us to have a greater projection.
What do you think about the Riviera Maya Jazz Festival?
It's a festival that has grown very quickly. But it is also a party that we owe to Fernando Toussaint, since he had the vision to create something extremely important for music and for the people of the Riviera Maya.
Regarding this year's festival, we have mixed feelings because we knew Fernando very well. For us he was a mentor and a great friend. We hope that this edition of the festival will be carried out with the respect and the quality that it deserves. And in the same way we expect that to continue with the same force in the future, since the main purpose is that the Riviera Maya Jazz Festival becomes a celebration of Fernando's legacy as we enjoy high quality music next to a beautiful beach!