Health & Fitness
Hospiten: Janice's Story
A British stroke patient was the first person to receive a blood thinning treatment after experiencing a stroke in Cancun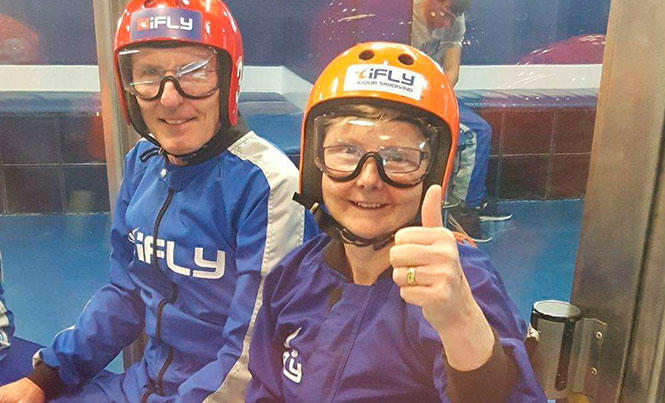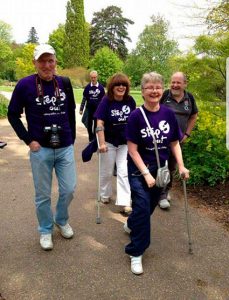 When you are on vacation, the last thing you expect to happen is becoming seriously ill or undergoing a medical emergency. This is what happened to a visitor to the Riviera Maya from the UK, and as a result she was the first person to receive a blood thinning treatment after experiencing a stroke in Cancun. This is the story of Janice McDonald, and thanks to the action of the medical staff at Hospiten in Cancun, she is alive today and enjoying life.
In July 2005, Janice was on holiday in Cancun with her husband and son. An active 46 year old, she had been in good health, although in the previous days she had complained about severe pain in her leg. On the fifth day of their two-week holiday, Janice was on the beach having her photograph taken by her husband. Her husband looked up from the photographs he had just taken to find his wife lying on the sand. An American doctor who was also there on holiday attended to her and made a shocking diagnosis: Janice was likely having a stroke and needed to be attended to immediately by emergency services.
The doctor on the beach took charge of calling for an ambulance and spoke with the paramedics in Spanish. Janice was taken to Hospiten in Cancun where an independent doctor made an assessment that she was receiving the best stroke care available and that she should stay there for treatment. Janice's daughter Carly explained to me what happened next.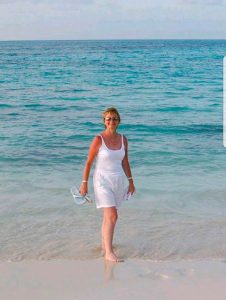 "Dr Alvarez Tostado and a team of intensive care staff treated her immediately," said Carly. "She had a blood thinning treatment that apparently made her one of the first in the Yucatan peninsula to receive it. My father and brother had to sign for her to have 'thrombolysis.' She had a clot in one of the main arteries that was occluding blood supply to half her brain."  
It turned out to be a very serious stroke. The treatment given to Janice by the medical staff at Hospiten allowed more blood to flow back to her brain, and she was in intensive care for three weeks before she could be flown by air ambulance back home to UK. She had brain scans almost daily and Dr Alvarez Tostado and a neurologist spoke with the family every day about her condition and what her brain was looking like.
"All of the staff at Hospiten were very helpful and very kind," Carly told me. "Without the great treatment provided by their team we believe my mum would have died or been left with a very poor quality of life. 12 years ago she would have likely died in the UK."
Janice's daughter Carly flew to Cancun and got there three days after the stroke, despite the fact that Hurricane Emily was impacting the region. Carly says that "while we were there, the Hospiten manager allowed myself and my dad to stay in the hospital so we wouldn't be separated from mum."
Today, 12 years after her stroke and treatment at Hospiten, Janice is doing well. She spent seven months in hospital in the UK undergoing rehabilitation and enough of her brain was saved. She has learned to walk again, is able to drive a car, and volunteers for a stroke charity. Despite suffering from aphasia (communication difficulty) she has improved so much.
"At first she had no words but now can speak in single words and short phrases," explains Carly. "She has a very happy and good quality life. She likes taking on challenges, such as abseiling and indoor skydiving!
Time is of the essence when dealing with a stroke and Carly was effusive in her praise for Dr Alvarez Tostado. "We estimate that mum received treatment about half an hour after the stroke, which is very quick," Carly explained. "Dr Tostado spent an hour with my dad and brother when it first happened, explaining everything and then spent time every day discussing treatment and brain scans. You could tell he cared a lot. He kept in contact by email for months after because he was interested in how mum was doing. We are very thankful to him and everyone at Hospiten."