Editorial
Exploring Mexico: Working on Your Bucket List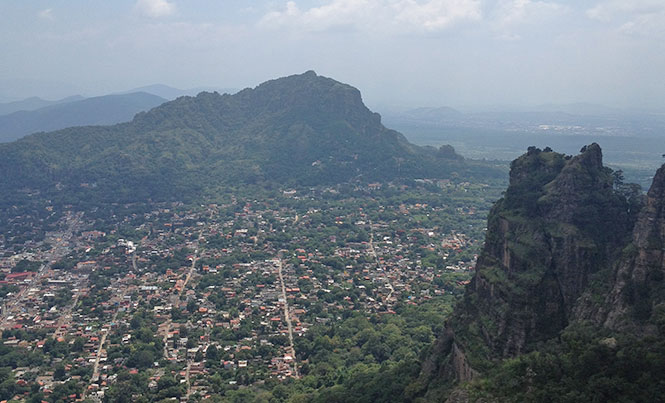 I have a bucket list. Not a long extensive one and not even one that I have written down. Instead, I keep this list in my head and after speaking with friends and travelers who I meet in Playa, I add to the list. Luckily for me, many of the places on my list are right here in Mexico. I had the opportunity to visit one of my bucket list spots – Tepoztlan in the state of Morelos. A beautiful, town about an hour of a half from Mexico City, where you can explore the colorful mercado and climb the (seemingly endless and incredibly steep) steps to the Tepozteco pyramid. The waterfalls of Chiapas, eating my way through the neighborhoods of Mexico City, exploring the beaches of Oaxaca, carnaval in Veracruz, and hiking the Tarahumara Mountains in Chihuahua all top my list of places to go and things to do. Another destination on my list is also on our front page, San Miguel de Allende.
San Miguel de Allende is located in the state of Guanajuato and is about 265 km (165 miles) northeast of Mexico City. San Miguel is easy to get to from Cancun and the best news? Flying domestically in Mexico is relatively inexpensive. For example, you can take a non-stop two-hour flight from Cancun to Leon on Volaris for under $200 round trip.
In addition to being easy to get to, San Miguel de Allende is a UNESCO World Heritage Site. UNESCO has identified 1031 properties worldwide as World Heritage sites (802 cultural, 197 natural, and 32 mixed). Mexico is home to 33 of these sites including San Miguel de Allende, as well as sites closer to home like Sian Ka'an, south of Tulum. For those of you who are unfamiliar with UNESCO (United Nations Educational, Scientific, and Cultural Organization), I encourage you to visit their website www.whc.unesco.org. There you can learn more about other locations in Mexico and throughout the world that have been declared UNESCO sites.
I know all of us love the Riviera Maya and those of you who travel here often come back year after year. However, next trip, consider crossing off a few more Mexican destinations from your bucket list. You won't regret it. I promise.