There is More to Life Here Than Great Weather…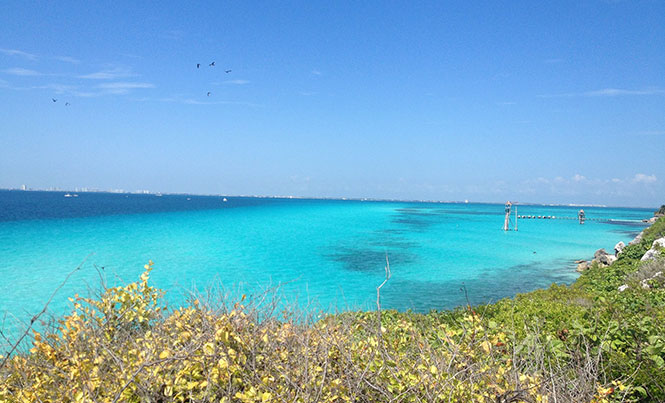 Greetings from a cloudy, humid Playa del Carmen. People always ask me what I love about living in the Mexican Caribbean. Sure, the weather tops my list of reasons I love living here. We get tons of sunny, perfect beach days where shorts and a tank top make a perfect outfit for morning, noon, and night. However, I have to admit that I long for a cloudy or rainy day so I can have a guilt-free day inside. I know, I am getting no sympathy from you guys who spend long, cold winters in Canada, the U.S. or Sweden and come here for the sun. Please don't be too upset about yesterday´s torrential rain. I may have mentioned a few times last week that I wanted a rainy day to do nothing but catch up on the latest season of House of Cards.
However, the weather isn't the only thing I love about living here. Another big draw for me is experiencing the creativity and innovation that comes out of a young, growing region like the Riviera Maya. Yes, we have too much development and at times we feel overrun with crowds, but this growth has also attracted incredibly talented artists and innovative entrepreneurs from all over Mexico and the world.
In this edition, we dedicated our front page to the artists in Tulum. Tulum is not just a beautiful beach destination. It is a creative enclave for artists from all over the world. From urban street art to galleries, Tulum has incredible artist talent amongst its residents.
In our TPT foodies section, we also introduce you to Karla Mondragón Pérez from Farmers at Your Door. A biologist and entrepreneur hailing from Mexico City, Karla saw an opportunity to bring organic fruits and vegetables to Playa del Carmen. In doing so, she not only provides us with healthy produce, she helps support more twenty small family farms in Chiapas and local farmers.
Don't miss our Enterprise Focus section and the Seaside Rotary Classic. The Seaside Rotary and its members have been significant contributors to the local community, supporting local disadvantaged and families in Playa through events such as their fourth annual golf classic.
Is there someone you have met or heard about in Playa that you think we should know about? Contact me at edition@meridianmedia.mx or send a message on Facebook/The Playa Times.