Akumal
Akumal: Environmental Violations Crackdown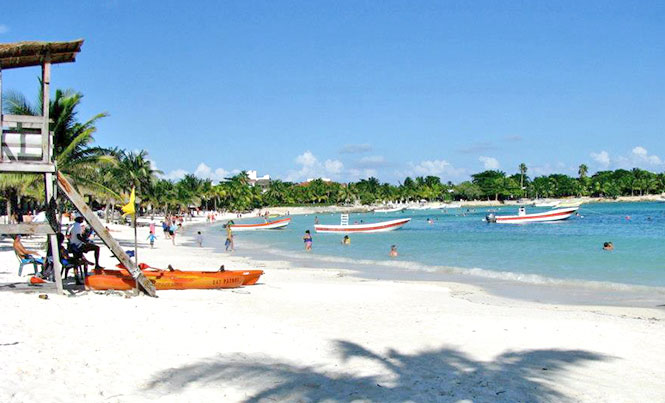 A recent visit by the head of PROFEPA has resulted in fines and closures of local businesses and service providers deemed in violation of environmental laws
The ongoing fight over Akumal Bay, which has seen locals protesting against the intention of the Akumal Ecological Center to restrict, has forced federal authorities to intervene. On March 23, Guillermo Haro Bélchez, Head of PROFEPA (The Federal Office of Environmental Protection), visited the area to see first hand the variety of ways in which the turtle nesting area has been affected, as well as the blockage of free transit through the beach zone. As a result of his visit, PROFEPA will be installing a regional office in the Akumal area, headed by Rodolfo Patricio Vilchis. Additionally, there will be six inspectors permanently assigned to the area.
Akumal is a place where locals, tourism and the environment have collided and authorities have announced they will carry out a total of 121 inspections and provide security to the Akumal-Tulum corridor. There will also be a requirement that there may be no more than 250 organizations offering snorkeling tours with the turtles in the Akumal area. Permits will be issued to snorkeling tour providers to ensure compliance, and an alliance will be established between the inhabitants and service providers. PROFEPA will be conducting additional reviews including 12 places in the Federal Maritime Land Zone (ZOFEMAT), one refuge area, and nine construction projects. All permits will be checked to make sure the three species of turtles which live in the bay, (the hawksbill, white, and loggerhead) are protected, along with the coral colonies in the bay.
Additionally, the following actions are being taken into consideration:
Inspection of 95 real estate developments and nine priority projects, to verify they have the correct environmental permits.

Inspection of 12 ZOFEMAT concessions to confirm legal usage of the federal zone.

Removal of vendors and service providers without permits.
PROFEPA is committed to establishing a zero-tolerance policy for environmental crimes in the region and to restoring natural spaces. They have promised to make the results of all these inspections public.
Editor´s Note: There are multiple businesses in Akumal that appear to have been impacted by the crackdown of PROFEPA. Reports state that La Buena Vida has been shut down for environmental violations, in addition to other businesses. For those of you following the news from Akumal, you know it has been difficult to make heads or tails of it. Everyone seems to have a turtle in this fight, but let´s hope the turtles win in the end.