A New Chapter for Coco´s Animal Welfare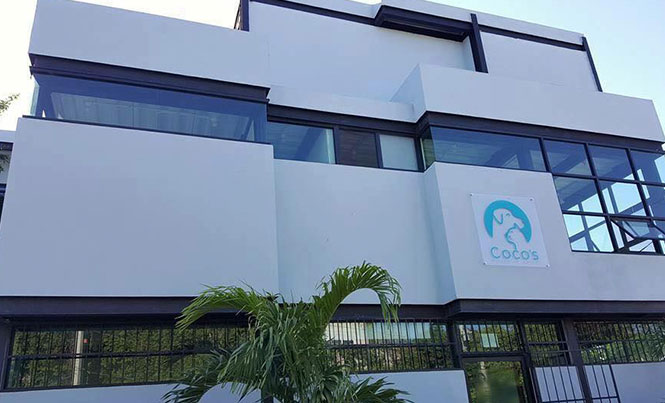 The ribbon has been cut, and it is the beginning of a new era for Coco´s Animal Welfare. Their brand new, larger and better-equipped clinic is a dream come true. As the community's needs continue to grow, it was time to expand, and on Saturday, May 7 around 200 animal welfare supporters gathered to celebrate a very special evening – the Coco´s Animal Welfare inauguration of the brand new clinic.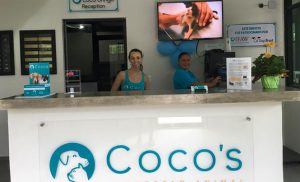 It was a beautiful night, a celebration of all the hard work Coco´s has accomplished over the years, along with its donors, IFAW, The Dogs Trust and volunteers. The guests were treated to wonderful appetizers and beverages donated from the community and local businesses and enjoyed very special performances from talented musicians Ynez Tulsen and Claudia Gonzalez Camacho. It was an amazing night attended by the special people in the area that love and care for all animals, rescuers, veterinarians, volunteers and local supporters of the clinic. Laura gave a speech to the crowd surrounded by the staff members of Coco's and IFAW. She cut the ribbon to signify the opening of the brand new clinic.
Coco's Animal Welfare (CAW) is a nonprofit organization with a mission to alleviate the suffering of animals, and since 2009 Coco´s has sterilized more than 18,500 dogs and cats, many of them for free. Coco´s is a low-cost spay and neuter clinic that supports shelters, rescue groups and lower income families that could not otherwise afford to sterilize or treat their pets. They provide many services to the community as well, including education about animal welfare, support for sterilization campaigns, community outreach and a mobile veterinary van the visits different communities in need around Playa del Carmen. Also, there many other programs such as cat cafe, trap, neuter and release of feral cats, dog foster programs which support people willing to take responsibility of fostering an animal until it can be placed in a good home, cat adoptions and animal rescue. The new building will enable Coco´s to serve the rapidly growing need in this area. The clinic is designed to be able to grow and expand in time. It is set up in accordance with international standards and high-quality protocols. Having a more central location than the last clinic provides easier access.
There are many ways to help CAW raise funds. You can subscribe to be a monthly supporter of CAW or sponsor a specific dog or cat's treatment. To keep up to date on the tireless work being accomplished, follow them on Facebook or on their website www.cocosanimalwelfare.org.
The newest initiative is a new and exciting fundraiser through an agreement with Nucerity International. This fundraiser supports funding for the sterilization clinic and animal welfare programs, and at the same time, you will enjoy a significant discount on your purchase of any of Nucerity´s unique and effective skin care products.  30% of the sale goes directly to CAW.
You can do good, look good and feel good. Look for the order form on Coco´s website.
A very special thank you to anyone who donates or supports Coco's Animal Welfare and helped make this dream come true. As of Monday, May 9th the new clinic's doors opened, and they are ready to continue this amazing work.