Kriya Yoga Meditation Program in Tulum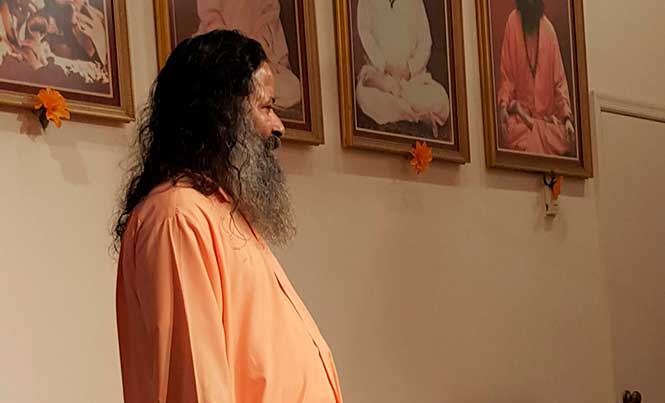 From July 21 through July 23, learn more about this powerful meditation technique through lectures and an initiation into meditation and practice
We are honored to announce our first Kriya Yoga meditation program in Tulum, featuring our beloved Swami Atmavidyananada from India.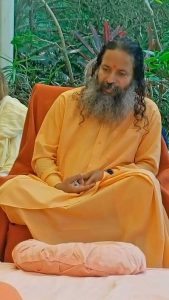 Kriya Yoga is a non-profit charity, established with the purpose of fostering this age-old spiritual practice.
It is a powerful meditation technique for simultaneous physical, mental, emotional, and spiritual development. Based on the science of breath and open to all, irrespective of religion, Kriya Yoga is a non-sectarian path to reaching higher states of consciousness and transforming one's life and awareness of the Divine.
Schedule of Events:
Friday, July 21, at 7 p.m. a free public lecture.

Saturday, July, 22 & Sunday, July, 23 beginning at 8:30 a.m., an initiation into Kriya Yoga meditation and practice.
This event will take place at Holistica at Residencia Holistica, Calle 10 Sur Lote 2 Mza 902 Tulum, in the meditation hall. Please bring a meditation cushion, one flower, and five fruits.
During initiation, you will be introduced to the fascinating science behind Kriya, which teaches how to channel prana through the seven chakras in the spine in order to achieve soul consciousness. Chakras are energy centers or the subtle forces that energize the physical body.
This science plays on the connection between the breath and the mind. By controlling the breath, we regulate our mind, thoughts, and ego, thereby proceeding more easily on the path of spirituality. Taught directly by guru to disciple, it involves a purification process and energization of the chakras through which one perceives divine light, sound, and vibration.
Born in ancient India, nurtured amongst snow-capped Himalayan peaks, Kriya Yoga has been lovingly passed from teacher to student for generations. Many great masters are links in the unbroken chain of yogis all the way through to today's practitioners – from the mysterious Himalayan yogi Mahavatar Babaji, to the renowned Paramahamsa Yogananda (author of the spiritual classic, Autobiography of a Yogi), and Paramahamsa Hariharananda.
Kriya Yoga Association is headed by Paramahamsa Prajnanananda Giri, the successor of Paramahamsa Hariharananda, a realized master, powerful teacher, and current head of the lineage. For more information contact Vera at plato7747@aol.com or 984 807 4529.