Discover Mexico
Featured
Río Secreto: Beyond Tourism
Home to one of the most beautiful and best-preserved caves in Mexico, this natural reserve is a model for sustainable tourism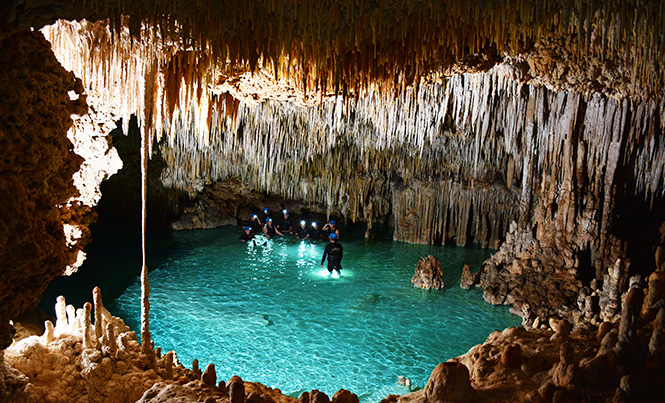 The conservation of ecosystems is the engine of Río Secreto, and each tour has the goal of raising awareness among visitors about care of the environment, especially the water.
This treasure is a natural reserve located in Playa del Carmen, Quintana Roo, in the heart of the Riviera Maya. Río Secreto is dedicated to offering ecotours through a system of semi-flooded caves, with spectacular geological formations that tell the story of our planet. Undoubtedly, it is one of the most beautiful and best-preserved cave systems in Mexico.
Rio Secreto is also a replicable business model, which operates with sustainable processes endorsed by international organizations such as EarthCheck. Limiting the number of tourists by only allowing small groups to enter the caves at different times, they are able to mitigate possible impact on the environment. But their commitment goes further. Many of the products used within the reserve are purchased from local suppliers allowing sustainable tourism development that increases the growth of the local economy. Río Secreto is committed to sustainable development, by balancing the use of resources without compromising their future existence.
Everyone who works in Río Secreto learns about these issues and is passionate about conservation; they know, care for and respect nature. Río Secreto is part of the hydrogeological corridor that houses endangered species such as the majestic jaguar.
We are the last generation that can achieve a significant change to stop the deterioration of ecosystems. For this reason, Río Secreto has a firm commitment beyond ecotourism activity. It is an unparalleled trip, where tourists will be transformed through a unique journey to the depths of the Earth.