People
Héctor Romer
Meet Héctor from Tepic, now living in Puerto Vallarta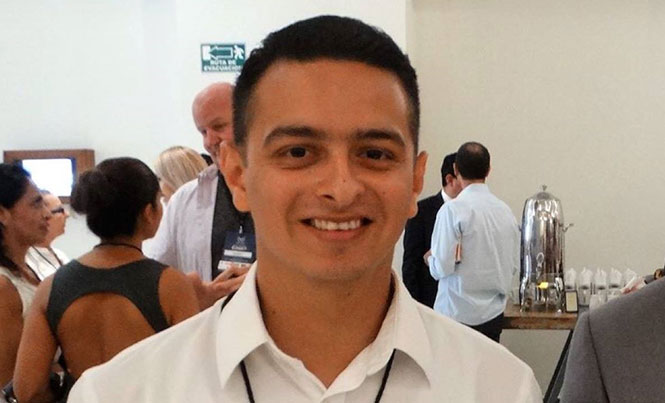 What is your name?
Héctor Arnulfo Romero Vargas
Where are you from?
I´m from Tepic.
How long have you lived in Puerto Vallarta? 
Seven years. I was living and studying at Tepic Nayarit where my mom´s family is from, but every Mexican vacation period we traveled to Puerto Vallarta and had a such good time with my father´s family.
Why did you move to Puerto Vallarta? 
When I was a kid, I always knew that one day I would be living at Puerto Vallarta. I kept that on my mind, even when somebody told me something about it. So when I grew up, that day came for a  lot of reasons. I found an opportunity to work and study at the same time, so I took it and now I´ve been living here for almost seven years.
Mexico has everything that one human needs to be happy."

Héctor Romer
What do you do for work?
I´m in charge of Guardian Insurance Claims Department. It's an excellent new company where I hope to be working for a long time.
What makes you proud to be a Mexican? 
Well, I love nature and the good things that God gave us as a gift. I´ve never been in another country (yet, I´m working on it), so the only nature that I know is our beautiful Mexican nature which we can see in this beautiful town, Puerto Vallarta. Nature is part of the attractiveness of Mexico so that is what makes me proud.
What would you like the rest of the world to know about Mexico? 
I would like to let the rest of the world know that Mexico has everything that one human needs to be happy: beautiful people, great food, amazing nature and more important than anything, no matter hurricanes, no matter illnesses and diseases, Mexico will always have a smile for the world.