Our Environment
Featured
Monkeying Around Los Arboles
An Italian researcher is working with a local sustainable residential community to study spider monkeys of the Riviera Maya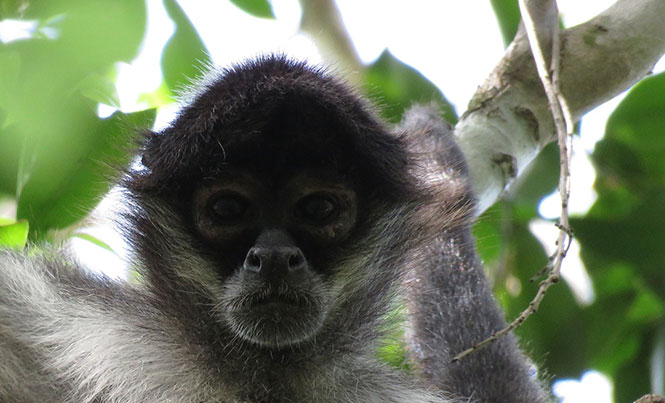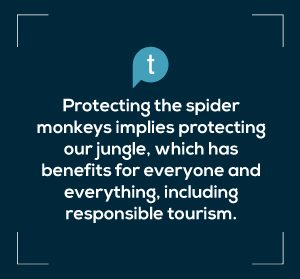 On a recent flight to Cancun I become acquainted with Italian biologist and animal behavior researcher, Filippo Aureli. Filippo has been studying spider monkeys in Costa Rica and Mexico since 2000. He moved to Mexico in 2010 with his wife, a fellow academic, to be closer to the subject of their studies and has since been conducting various projects with Universidad Veracruzana.
His latest project is based at Los Arboles sustainable residential community, near Tulum. Los Arboles is a wonderful project blending conservation of the local jungle with sustainable development. It allows residents to enjoy this natural environment while helping to protect and preserve it by using only 5% of the land that they own.
Within this sustainable community, there is another very special community of spider monkeys, and in 2015 Filippo began conducting a census of them. This involved walking through the jungle and actually counting the monkeys. The intrigued residents wanted to learn more and invited Filippo to conduct further research on the monkeys, their individual behaviors and social dynamics.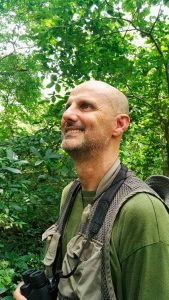 For such research to be successful it is necessary to first habituate the monkeys to the presence of humans, without scaring them or influencing their behavior. The monkeys at Los Arboles already appeared to be well habituated due to the presence of the residents.
Filippo considers the residents to be a key component of the project, as they not only welcome his team, including his local assistant, Cecilia, into the community, but are actively involved in the research by providing important information. They also support a non-profit which helps fund the project – it's a match made in monkey heaven! Local assistants are "the backbone" of Filippo's projects as they provide continuity and help to collect demographic, behavioral and genetic data on a daily basis.
Although it's too early to draw conclusions, it seems that the monkeys like to sleep at night close to the residents. This has also been observed in Filippo´s Costa Rica project where monkeys sleep close to the national park headquarters. It may be a strategy to avoid predators.
I asked Filippo what he'd like to share with our readers and he told me that spider monkeys are good indicators of healthy forest. Protecting the spider monkeys implies protecting our jungle, which has benefits for everyone and everything, including responsible tourism. He reminds us not to encourage the exploitation of wild animals by keeping them as pets or taking photos with them. Please report any animal abuse to the relevant authorities, such as PROFEPA. You can follow Filippo and his team's research and environmental education on his NGO Facebook page: Facebook/Conmonomaya