Discover Mexico
From Cozumel to Mont Blanc II
We catch up with local mountaineer Tom Pugliano to hear about his Alpine adventure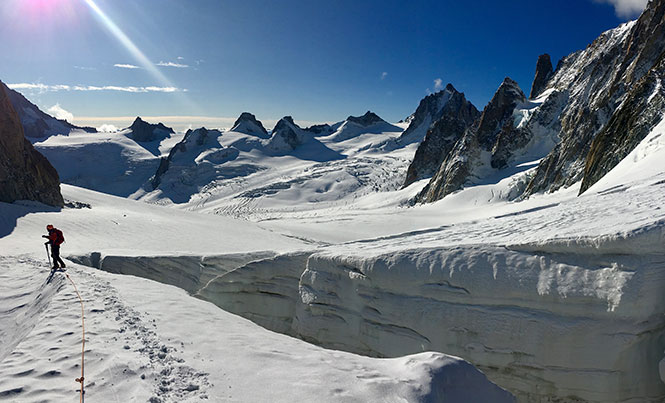 Do you remember our article in Edition 117 about Cozumel resident Tom Pugliano? The 68-year old café proprietor was preparing to go from sea-level to 16,000 ft climbing Mont Blanc, after four months training on the island. We've been eagerly anticipating his return to hear about the feat undertaken with his son, Nick.
The Playa Times: How were the few days of acclimation ahead of the climb?
Tom Pugliano: The few days of acclimation were both joyous and difficult. The mountain was spectacular and we really were excited about the upcoming climb.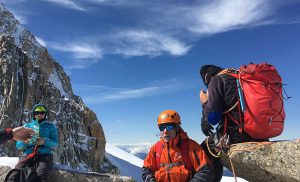 We did our preliminary acclimation work on the glacier which started out in France at about 3,500 meters in altitude and ended at about the same in Italy, after about five kilometers of winding through various crevasses.
Both Nick, my son, and I broke through the snow and had our feet dangling over a huge crevasse. We were not in any real danger because we were roped in, but it made an impression on how dangerous it is to walk on snow in that environment. On this particular day there were about 20 climbers on the mountain. We saw a helicopter going in – which is never good. One guy was killed. We think it was because of falling rock.
We climbed a 250 ft ice wall with crampons and our ice axes about an hour into our first day – a baptism by fire. The leg strength was there, but really huffing and puffing. Our guide did not waste any time. All went well and we ended up climbing to a smaller peak in that system, then back down the same way we came up. Tough first day.
We were excited to start the climb which is a three-day event. On the day before the climb, the guide told us bad weather was approaching and we had to cancel the climb. Normally I would have been very upset with this, but on our second day on the glacier, we got a taste of what 'weather' was like. We went from bright, sunny, nice to 20-below in about a minute. I was made immediately aware of how dangerous the mountain would be if you were in snow or high wind.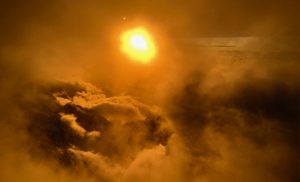 Our guide suggested going to Italy and climbing a different mountain called Gran Paradiso. We did that instead. The climb in Italy was very fast, up and down the same day. It was right at 4,000 meters.  
Was it how you'd imagined?
There is no way that you can imagine the scale of the Alps if you have not been there. Everything is extreme; extreme temperature changes on the mountain, extreme sun, crevasses all over the various glaciers. We were in awe. Big smiles.
How did you feel at the end of the climb?
It was a great experience and I definitely have the bug. Unfinished business. We will try again next year.
Will you do anything differently next year?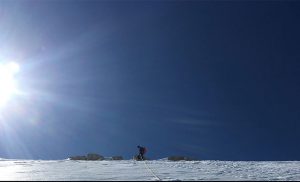 Something I would do differently in training for when we go back, is hours of crossover steps with a heavy pack, up bleachers. On snow, you do not usuaĺly walk straight up the hill. You want your entire foot on the snow. So you walk at a 45-degree angle up the mountain crossing your bottom foot over the top of your uphill foot. It is very hard on the knees and it is the same for descending. Most of the climbing on snow is crossover steps, climbing the mountain sideways.
I can't wait to go back. I am continuing the training. The new plan is to climb Orizaba in Veracruz and then go to Mont Blanc right after that. We have right here in Mexico the second highest mountain in North America at a little over 18,000 feet, second only to Mount Mckinley in Alaska. That would take care of acclimation. It is a solid seven days at altitude. I do not have a time schedule set yet but we are definitely going to try again.
We look forward to Tom's return to the Alps for his second attempt and more of his stunning pictures. Check out them out online: www.theplayatimes/discovermexico