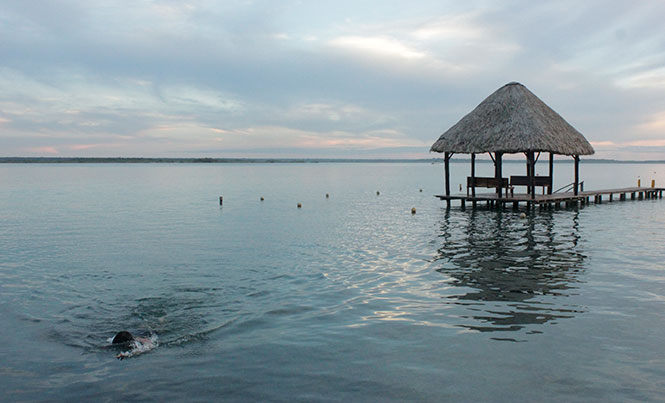 Swimming is the best cardio, we all know that. Long before Iron Man or any major swimming competition in our state, Isla Mujeres began a little swimming event around the island only for locals. El Cruce (The Crossing), as we know it now, had many different names after its popularity took off in the 90s, when it became the full 10 kilometers Cancun – Isla Mujeres crossing. Latest editions have been supported by the Global Swim Series (GSS) which made it more professional. According to the World Open Water Association (WOWSA) it as the biggest open-water swimming event in Mexico, and among the top 15 worldwide.
Registration is still open for everyone in the three categories. The event will last two days, Saturday May 26 and Sunday 27. The first day will have two shorter distance competitions called Cancun Mile and Cancun Iron Swim (3.8k). These races will start from anchored boats in front of the coast and will finish in Playa Tortugas. These two swims are great for amateur swimmers looking to increase their skills in international tournaments.
Mexican favorite is last year's winner Luis Ecobar (also an Olympic contestant)
The next day the main 10k race will depart from Playa Caracol and will end at the island's south point. This year only 1,000 swimmers will be allowed for the Complete Crossing, 450 for 3.8k and 450 for Cancun Mile. Better hurry up, this is the last week for booking your place in El Cruce to get the chance to swim alongside turtles, colorful fish and GSS superstars.
This is a serious clash; among this year's favorites are many renowned Olympic athletes, including American Rebecca Soni, winner of three Olympic gold medals and Caroline Burckle (Bronze winner in 2008). The Mexican favorite is last year's winner Luis Escobar (also an Olympic contestant), who will be defending his championship against another 999 competitors.
For registration, complete information, tips and private coaching from the experts visit: