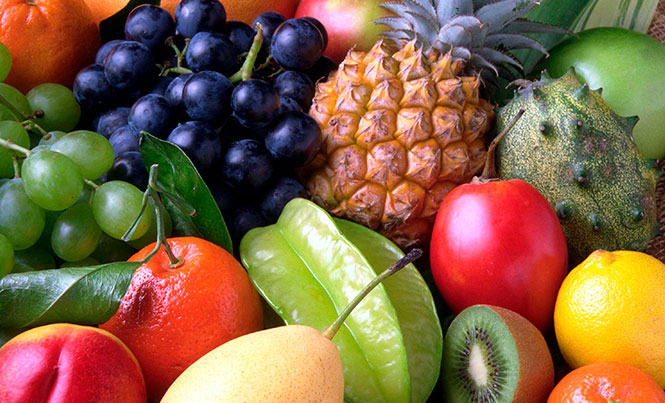 A must on many Mexican tables at Christmas is Manchamanteles (Tablecloth Stainer) and I want to share with you my version of this traditional Christmas delight!
Ingredients
½ kilo pork loin
½ kilo pork neck bones
1 bouquet with bay leaf, thyme and marjoram
Salt
3 ancho chiles, deveined and softened in hot water
3 mulato chiles, deveined and softened in hot water
1 large onion, chopped
1 kilo tomatoes, roasted and peeled
2 tablespoons of lard
1 tart apple, peeled and cored
1 pear, peeled, cored and sliced
2 peaches, peeled and sliced
1 thick slice of pineapple, peeled and cut in pieces
1 plantain, sliced
1 tablespoon of sugar
3 tablespoons white vinegar
Preparation
Place the pork and bones in a large saucepan with water to cover them. Add the herbs and salt to taste. Simmer until the pork is tender. Remove from the heat, strain the broth, discard the bones, slice the meat and set both broth and meat aside. Puree the chiles with the onion and tomatoes. Drain the puree and fry it in hot lard. Add the pork broth and simmer for about 15 minutes, to blend the flavors. Add the meat and all the fruit except the plantain. Simmer for five minutes. Add the plantain, sugar and vinegar. Simmer for five more minutes, and check the seasoning. Serve very hot with fresh tortillas.
If you have any questions about this or other Mexican recipes, don't hesitate to contact me at riverakitchentulum@gmail.com.
Wishing you the happiest holidays and an amazing new year! Until 2018! Feliz Navidad y Próspero Año Nuevo!