Silla Móvil: Dance for your Senses
The successful contemporary dance company has a new Friday night show at the Frida Kahlo museum in February and March.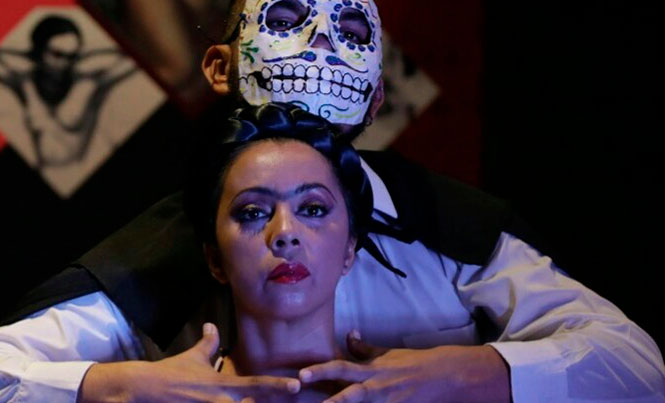 The expression of an idea, a feeling, an experience, raising your voice against the injustices that exist in our country, narrating a story – all thanks to body motion. Silla Móvil is this and more.
Today it gives me great pleasure to introduce a couple of young artists named Julia Mejía and Alex Lopez. Both are parents to a beautiful girl and the directors of Contemporary Dance Silla Móvil.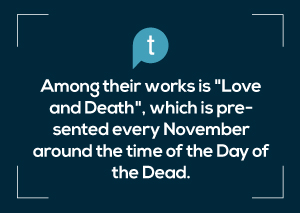 Originally from Puebla, they have been based in Playa for eight years. After their first year of living in Playa del Carmen, they started their stage dance company, displaying an enormous commitment to the art and quality of each work they presented.
As good cultural promoters, they are constantly searching for new projects that reach more of the public. Among the topics presented are awareness and care of the environment, romance, family, and sexuality. They are also the creators of the Caribbean Dance Meeting.
Their productions tour through cities, towns and communities, presented in squares, gardens, shopping malls and theatres. In Playa del Carmen they were at the Teatro de la Ciudad, selling out each show.
The road has not been easy. I know of the struggle, discipline and enormous passion the have for their work and defending what they do, to keep doing what they love so much.
One of their works is "Love and Death", which is presented every November around the time of the Day of the Dead. They performed and toured this production throughout the state, and eventually it became a tradition.
For the month of February and March they will be presenting to audiences again on Fridays. The show is called "Ay Dolor de Me", based on the life of Mexican painter Frida Kahlo. On this occasion, they partner with the Frida Kahlo museum here in Playa del Carmen, which is located on Fifth Avenue.
To enjoy this magnificent experience of dance, singing, drama and sensations, make sure to reserve in advance. There is an entrance fee.
Congratulations to everyone at Silla Móvil !