Cancun & Puerto Morelos
Featured
Alma Libre – A Bookstore Gem in Puerto Morelos
"I do believe something very magical can happen when you read a good book." - J. K. Rowling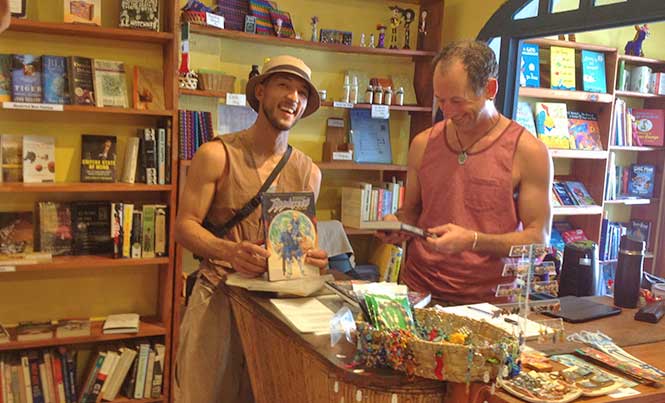 Puerto Morelos, nestled in between Playa del Carmen and Cancun, is a quaint fishing village on the Riviera Maya. It is here you will discover Alma Libre – a bookstore that instantly charms you and beckons you to discover its treasures within.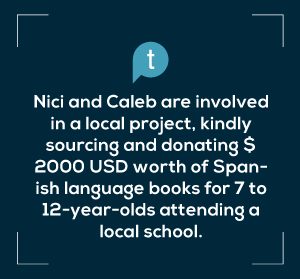 Originally opened over two decades ago by author Jeanine Kitchel (Where the Sky is Born, Maya 2012 Revealed), the store has recently been updated and restocked by new owners Nici and Caleb. The Canadian couple have had a long love affair with Mexico, first visiting over eighteen years ago. They discovered Puerto Morelos during a family vacation around 10 years ago. As owners of a bookstore in Canada, they were instantly drawn to the little store tucked away in Avenue Tulum on the south side of the main square.
They struck up a friendship with then current owners Joanne and Rob. A throwaway remark about being given first refusal to take it over in the future became a reality when Joanne and Rob decided to fulfil their dreams of more travelling.
The store now stocks over 12,000 books, predominantly in English, but with respectable shelf space for Spanish, French, German and even a few Dutch, Swedish and Eastern European books thrown in for good measure. (The Italian section was wiped out by one customer!) There is also a commendable selection of children's books in Spanish.
In December 2017, shortly after opening, Nici and Caleb became involved in a local project, kindly sourcing and donating $ 2000 USD worth of Spanish language books for 7 to 12-year-olds attending a local school. They run a credit scheme for books you bring in, allowing 20-25% of their resale value as store credit and they are also very willing to try and source any titles you are looking for. Caleb commented "It has exceeded our expectations both business-wise and with our customers – around half are from the USA or Canada, with an even split of Europeans and Mexicans determining the rest of our customer base."
It is open seven days a week, 10 am – 6 pm – but will close for low season at the end of April/beginning of May with a re-opening scheduled for late October / November (check their website almalibrebooks.com).  I went in and came out with a big bulging bag of great reads and a smile.