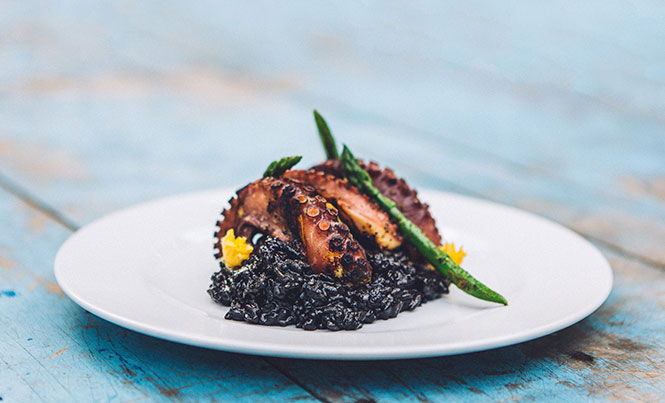 A few weeks ago I met a woman making a difference in Tulum, contributing to the town's reputation as a multi-cultural gastronomic hub.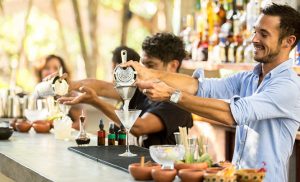 Karen Young is the British-Lebanese owner of WILD restaurant and cocktail bar, set deep in the boho-chic hotel zone. The open-air restaurant offers an interesting menu influenced by the owner's Mediterranean roots, using local ingredients that give a unique twist to flavor and presentation.
Inspired by the coastal view on our drive there, I opted for seafood on my visit; I started with grilled shrimp and coconut and mango ceviche – a fresh, colourful appetizer with subtle flavors. I followed it with grilled octopus, squid-ink risotto and sautéed asparagus. Octopus is a choice I don't make lightly as it's difficult to get right. This was excellent; my generous portion was meaty yet tender, and retained the savoury smokiness of the grill.
The surprise of the evening was our dessert of Mayan Pearls: chia ice cream, with tapioca, liqueur, spices and fruit – it was deliciously creamy, sweet, spicy, and perfect for jungle dining. They are launching a new menu this month and I'm excited about what they propose, but I hope this dessert remains.
In keeping with the simple, natural setting, tables are candlelit and sheltered by impressive, tall, wooden leaf-shaped structures. Even the eco-friendly bathrooms got my design bells ringing. It all lends itself to a relaxed, seductive atmosphere inviting you to take time over your food, sample another cocktail and absorb the energy of this special location.
Between attending to other guests, Karen shared her time and her story with us, revealing that her wild-child youth in part inspired this venture. Read on to learn more about this wild woman.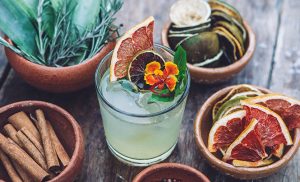 Where are you from?
I was born in Beirut during the war and grew up in different places around the world – USA, Japan, Saudi Arabia and the United Kingdom.
When and why did you come to Tulum?
I first came to Tulum on holiday in 2012 and then visited again in 2015 after taking a sabbatical from work. I decided that I was going to move to Tulum then, so I went back home, packed up everything and flew back three months later to begin a new chapter.
What is your background?
I started my career in music record labels in the UK, then a music magazine and then I was producing large-scale music festivals all over the world.
What are your positive and negative experiences as a woman in Tulum?
On a business level, I came to a country without speaking the language, and being a foreign woman in a very macho country, I built and opened a restaurant in the jungle, having had no experience in either field, so it's been extremely challenging.
I spent years working in a similar environment during my festival production years in Eastern European and Middle East countries, so I was prepared for a similar mentality and I just pushed through all the barriers. I have had too many positive and negative experiences to list, however, I believe that whatever negative experiences I have had always made me stronger and smarter and eventually lead to a positive outcome.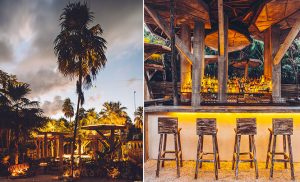 What are your hopes for the future for women in Tulum?
My hopes for women in Tulum and worldwide – equal rights, equal pay, equal say, equal education, equal trade, equal everything. End FGM, child marriage, sexual exploitation and sexual violence. I have always been an advocate of human rights, particularly women's rights so it's tragic that we are still having to fight or justify for these basic rights in 2018, yet it's amazing to see how strong women and girls are collectively challenging and making changes so dynamically. It's also great that men are so supportive now, seeing how things are rather different for us than them, and I hope that they continue to push for the changes as strongly as us.
How will you celebrate International Women's Day?
Celebrating awesome women of course! WILD will be offering one free cocktail to women diners and 10% of proceeds from the night wil