Editorial
Living Local, Feeling Global in Playa del Carmen
Playa del Carmen has become a truly international destination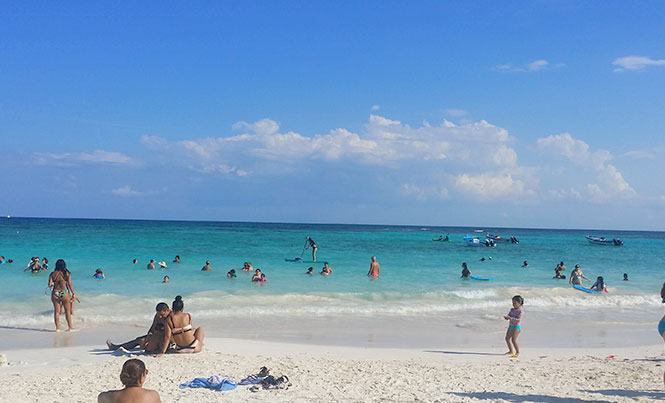 May is a very celebratory month in Mexico! We've just enjoyed a public holiday for labor day on May 1, and next up is cinco de mayo, although it's a day which seems to be celebrated more in the U.S. than in these parts of Mexico. I was surprised when I first arrived here that it wasn't as big a deal as I expected. Read about it on page 4 if you're curious to find out more.
After that we have Mexican Mother's Day on 10 May (a Thursday this year). So if you have a Mexican mama, mother-in-law, or even just a woman you appreciate, that's the day to treat her.
In addition to all these events, we're celebrating something else in this edition. We're paying tribute to the internationality of Playa del Carmen and the Riviera Maya. In the few years that I've been here, Playa's population has exploded and it really has developed into a true cosmopolitan destination. Transplants, snowbirds, expats, tourists, travelers, backpackers, drifters, passers-through – there's a whole vocabulary to describe the diversity of international feet that land on these shores.
What does such variety of nationality bring to one place? Well, let's start with the most important thing – food, of course! Every week another eatery opens introducing us to a new foreign cuisine. Catherine brings us on a tour of a few on page 14, and a walk in any direction downtown these days will satisfy even the most obscure of cravings and curiosities.
The other new experiences that such diversity brings us are cultural. The French Film Festival, language lessons, tango and oriental dance, spiritual practices, and most significantly, the opportunity to meet up and learn from people from other cultures, are all advantages to living in an international location.
Let's not forget that all of this is possible because of the warm welcome and open arms that Mexico and its people offer us, allowing us to enjoy the company of each other in paradise.
Celebrate May with us in Mexico surrounded by international friends.