Entertainment
Lo que Ellas Quieren Es Bailar", Fundraising Dance Event
Help local dance organization Travel Beatz support aspiring dancers in Cuba by taking part in their fundraising event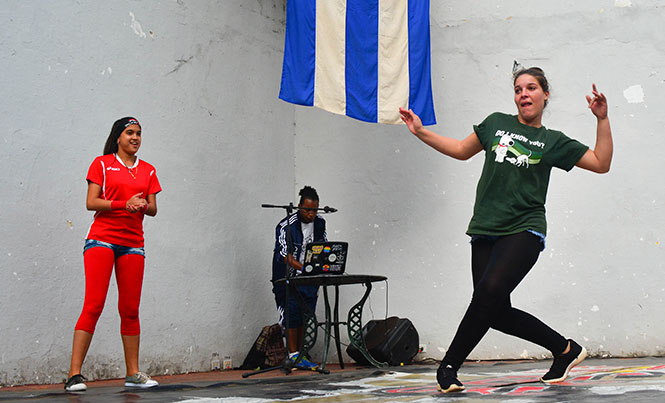 "Lo que Ellas Quieren Es Bailar", ("What They Want Is to Dance") is an upcoming event May 12 organized by local dance organization Travel Beatz, that will not just be impressive, but also inspiring. The event is part of a fundraising project to support the growing dance culture in Cuba. The goal of this project is to empower young Cuban artists to express themselves through dance. Local dance teacher Andrea Franco of Booty Killers will travel to Cuba in June to give 15 free classes to young women dancers in Pinar del Rio and Artemisa. Ten lucky girls will be trained for competition in urban-style dance.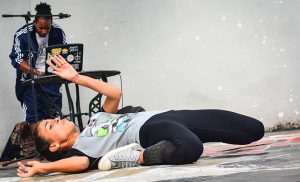 The $300 mxn cover for this workshop from 4 to 7pm will include a master class with six different teachers. The styles covered are latino, house, hip hop, ladies' style, booty queen, and zumba. The proceeds from this event will go to cover air tickets, uniforms for 10 Cuban dancers, booklets and study material. See you at The Gym Avenida 1 entre Constituyentes y Calle 16.
I spoke with Barbara Martin-Daniel and Andrea Franco who head up this wonderful project.
Playa Times: Where are you originally from and how did you find yourself in Playa? How long have you been here?
Andrea: I was born in Buenos Aires, Argentina. I love Playa del Carmen. I always wanted to live in the Caribbean. I have been enjoying my life in Mexico for six years now.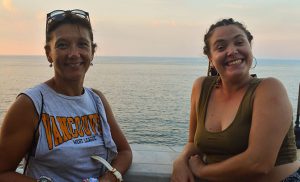 Barbara: I am originally from Belgium, a country that I left 24 years ago. I have been in Playa del Carmen since 2007. I am at home in Playa del Carmen. It means everything!
What is your project and where did the inspiration come from? 
Andrea and Barbara: Travel Beatz is the union of our greatest passions: dancing and traveling. We seek to support the entire artistic community that wants to join to take classes, travel for training or simply support others who need help to achieve their goals. "Lo que Ellas Quieren Es Bailar" is our first charity event.
Why did you choose Playa del Carmen for this project and why has that been a good decision?
Playa is our home and is close to every place in America and the Caribbean. Our trips are to Mexico, Cuba, the United States, and we are preparing for Jamaica.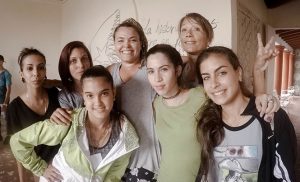 What has been your biggest accomplishment with your project here in this area?
My greatest achievement is to see my students enjoying their bodies, their dances, dancing together without envy, jealousy or prejudice.
What are your hopes and vision for the project in the future?
"Lo que Quieren Ellas Es Bailar" will be a success, because we trust in the convening power of all the teachers and the desire to support the community.
What is the best way for our readers to learn more about your project and to support it?
Information on Travel Beatz can be found on our page http://travelbeatz.com/, and we invite you to like our Facebook fan page:Travel Beatz, and read all the information about our event: "Lo que Ellas Quieren Es Bailar".