Art & Culture
Featured
Protect the Rhythms of Quintana Roo: Exhibition on Music in Quintana Roo
Salvaguarda: Ritmos de Quintana Roo is an exhibition touring the state which looks at the many rhythms and styles of music that you will find in Quintana Roo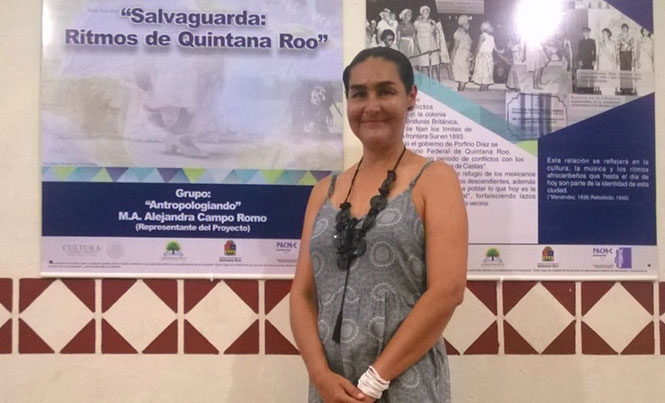 I'm currently working on an anthropological research project on music in Quintana Roo, with the support of a grant from PACMyC, a program that supports culture in municipalities and communities. Perhaps you have asked yourself as I have – what rhythms do people play, dance, and listen to in this state? When I first arrived in Playa I expected to hear Caribbean flavours and see bars on the beach with tropical music to dance to.  I found out that it was not so, or rather that it may have been like this when Playa was a small village. Reggae is the music that most identified this destination, attracting European travelers, backpackers and people from the nation's interior. As time went by, the population and music began changing to what we listen to today – electronic music, jazz, grupero, and salsa for foreigners.
This applies to the tourist areas, but in the central and southern parts of the state, things change quite a bit. To begin, we must consider the historical circumstances and sociocultural particulars. The south zone is where the capital Chetumal is located, in close proximity to the Caribbean islands and Belize, an old English colony. Its culture tends to be more Caribbean with musical rhythms such as punta, scam calypso, punta rock, ska and of course, reggae.
Chetumal is considered the doorway for reggae's entry into Mexico. Mexican youth have formed their own bands following the same rhythms, but with a modern touch. One example is the band Korto Circuito (Short Circuit).
In the Central Zone, we also find the Maya Pax, the music of the Maya, which forms part of their rituals. This developed after the Caste Wars in the Yucatan Peninsula midway through the 19th century. Since the year 2000, there has been a movement to revive the Maya language through music. Through rap reggae and fusions of other rhythms, artists such as Pat Boy, ADN Maya and Chan Santa Roots are keeping it alive.
The Maya Museum of Felipe Carrillo Puerto is currently showing an exhibition on my project. It will make its way to Chetumal, Bacalar and finally to Playa! Hopefully you can check it out and learn more about the cultures of the state in which we live. I'll keep you posted on the dates.