Health & Fitness
Spruce Up Your Workout: Sprint Training
Spruce up your workout with some challenging sprint training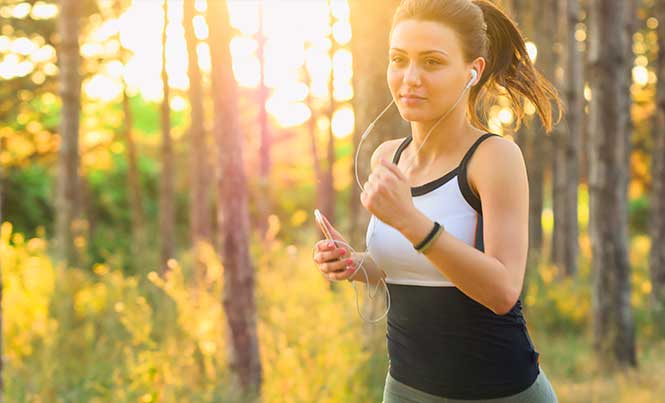 Whenever my workout routine starts to feel a little easy or comfortable, I like to crank things up a notch with sprint training. Whether you are experienced in running or new to the practice, you can get started with sprint training 'at your own pace'.
Sprint training is best practiced on a running track so you avoid the perils of the Playa pavements! However, if you have a regular route you know well with an even surface and not too many obstacles, that's great.
Always start with a warm up – jog around the track a couple of times at an easy pace to warm the muscles and get your heart pumping.

Sprint as fast as you can for either a set distance or time.

Recover with a walk or easy jog in between sprints

Try sprinting the straights and walking the bends at the track. Over several sprint training sessions, try to increase the number of circuits you achieve.

Sprint at 95% – 100% of your capability – it doesn't matter how fast you go, or how fast anyone else is, just that you push yourself!

Make sure to cool down and stretch at the end of any workout.

Expect your quads (thigh muscles) to hurt the next day; sprinting is an intense workout!
Benefits of Sprint Training
Build strength

Increase endurance

Improve cardiovascular health

Relieve stress

Burn excess fat

Save time with a fast, yet intense workout
As the days get hotter, it's best to plan your sprint training early in the morning or in the evening and stay well hydrated.
Sara Jones
Spa, Wellness & Lifestyle Expert, Spa Consultant, Speaker and Founder of Spa & Wellness MexiCaribe magazine