Entertainment
FOREIGNER
Founded in 1976, the Classic Rock band is touring and still going stron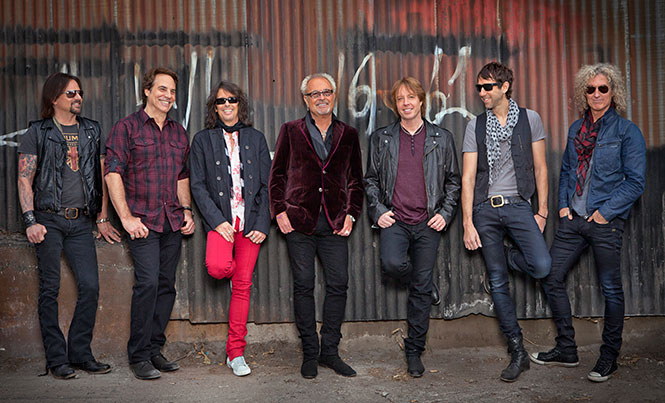 Foreigner is on something of a roll right now. In 2014, we received no less than six gold and platinum RIAA awards for the following songs for digital downloads.  
This is more certifications than Journey, AC/DC, Led Zeppelin, The Rolling Stones and indeed any other Classic Rock band, and clearly shows Foreigner's resonance in the digital era.
Foreigner is also one of the most viewed YouTube artists with anywhere between 700,000 and 900,000 weekly viewings of our songs (Source: Next Big Sound).
Foreigner's sales continue to exceed expectations, and the catalog is currently selling at a greater rate than at any time since the 80's. In sales, Foreigner sits at #10 among the Top 20 most played artists in 2014 (Source: Nielsen/SoundScan).
Classic Rock airplay continues to be strong, and the band currently resides at #17 on the Classic Rock radio airplay chart (Source: Mediabase 12/31/14).
In 2014, Foreigner and Styx co-headlined The Soundtrack Of Summer US amphitheater tour with Eagles guitarist Don Felder in support.  The hits compilation album of the same name, featuring a brand new collaborative version of the Don Felder penned Eagles hit, 'Hotel California', was released to coincide with the tour and immediately hit the Billboard Top 200 chart, peaking at #64. For most weeks during the tour, 'Juke Box Heroes', a digital recording of Foreigner's hits, joined 'The Soundtrack Of Summer' in the Top 200, making Foreigner the only Classic Rock band to have such a remarkable presence in today's chart.  
Foreigner also headlined sold out tours of Germany and the UK in 2014, with the German tour being played completely in the acoustic format. 2015 commenced with a sold out South East PAC run followed by a tour through New Zealand and Australia.
Foreigner made headlines again in the summer of 2015 by joining with Kid Rock on a tour that rocked amphitheatres across the United States. The tour sold more tickets than any other Live Nation summer amphitheater presentation, and Foreigner gained legions of new fans as part of this legendary partnership.