Loco for Locals: Paying Less in Paradise
Live in the area and have the ID to prove it? You may just be eligible for some amazing deals!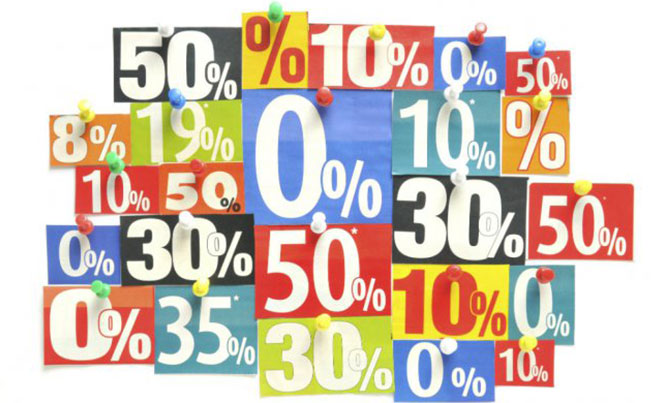 After checking with over 30 businesses in area, we discovered that many offer some awesome local discount, albeit many not during high season. While some issue a discount card, others simply ask to see your resident visa or picture ID with Quintana Roo address. Here are a handful of businesses that will help you save a penny or two.
Monica Manicure Express.

20 percent discount (show any local ID and receive Monica's discount card, valid year

‐

round).

Quinta Avenid

a between 24th and 26th.

www.monicamanicureexpress.com

Bric Spa.

Up to 45% off on spa treatments and a

Me Time

membership for $850 MXN per month.  The latter requires a minimum of 3 months commitment and includes a 60 minute massage and 30 minute organic facial every month, access to their pool, garden patio, meditation/relaxation room and showers. During your birthday month you receive a free manicure & spa lunch.

www.brichotel.com/spa

Ultramar Ferry.

For residents of Cozumel and Isla Mujeres they offer an Ultraplan of 50% discount. Check out requirements at

www.granpuerto.com.mx

Salt Rock Grille + Cocktails.

Show any local ID and receive a year

‐

round 10% discount on food and beverages (except daily specials).

Quinta Avenida

south of 38th.

www.saltrockgrille.com

Crococun Zoo.

Up to 30% discount in off

‐

season. Check their website for unexpected resident promos.

www.crococunzoo.com

Indigo Beach Club

. Year round 10 percent discount.

www.indigobeach.com.mx

Tequila Barrel

. 15 percent discount to PDC locals, year

‐

round.

www.tequilabarrel.com

Plank/Imprevist.

Show local ID to receive their discount card and enjoy up to 50 percent on weekend brunch with various lunch and dinner discounts.

www.plank.mx

Golf Courses.

Although the discounts at Riviera Maya golf courses fluctuate, sometimes daily, we experienced the following in recent months at Riviera Cancun (regular $189 USD/resident $68 USD), Grand Coral (regular $90 USD/resident $55 USD), Bahia Principe (regular  $180 USD/resident $55 USD) and Hard Rock (regular $189 USD/resident  $96 USD).  Check

www.teeoff.com

or

www.teetimes.com

for promos and specials.
Know of some good deals and discounts that we didn't mention? Visit us on Facebook/The Playa Times and share your favorite discounts.