Entertainment
A Bit o' the Irish in Playa for St. Paddy's Day
Here are a few places to celebrate the wearing of the green this March 17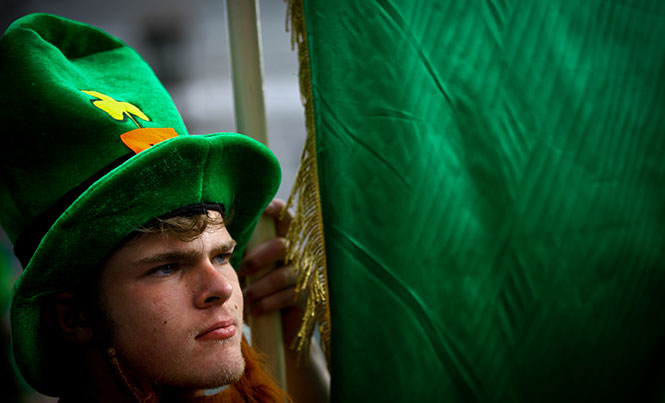 La Ranita
This year will mark the 11th Annual Three Legged Race, a St. Patrick's Day tradition to support the firefighters of Playa del Carmen. To register your team, you just sign up at La Ranita and pay the inscription of $750 pesos. La Ranita is located on Calle 10 between 5th and 10th Avenues.
McCarthy's Irish Pub
McCarthy's will be having a St. Patrick's Day event on March 17, 18 and 19. The main event is on Thursday, March 17 and will include souvenirs for the customers, special offers and, of course, green beer! McCarthy's is located on the corner of 5th Avenue and Calle 22.
La Choperia/Lucky Luciano's
Celebrate St. Patty's Day with the rock band "Beanheads", who will be playing on the 16 and 17 of March starting at 9 p.m. and let them take you to the streets of Dublin.  Wear green, and the iconic "La Chope" will greet you with a welcome drink and some Irish whiskey specials, as well. Also, you can enjoy some tacos a la botella amongst the green decorations, staff uniforms, and beer. Next door at Lucky Luciano's will be celebrating with Irish music and of course, green beer. La Choperia and Lucky Luciano's are located on the corner of 5th Avenue and Calle 28.
No matter where you go or decide to do, be sure to be safe but have lots of fun!