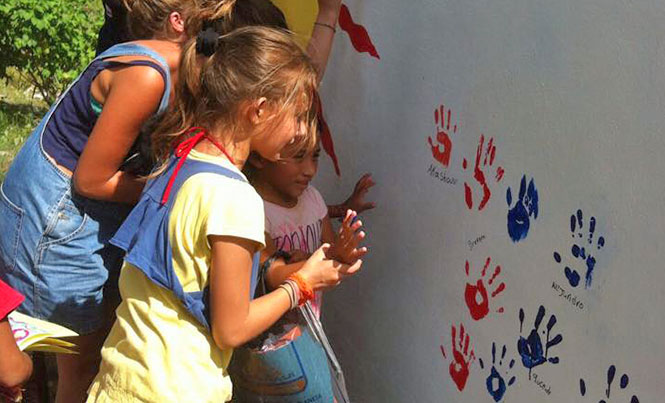 April 30th is el día del niño (Children's Day) here in Mexico. This tradition started in 1925 and was born from the first "World Conference for the Wellbeing of Children"  held in Geneva that same year. Several countries selected days to celebrate children to honor them and the joy they have in life.
Most of the celebrations in Mexico will take place in schools, restaurants, parks, home and in the streets.  Often, toys are given as gifts and games are played to gather children from all over to take part in the fun. You can also honor the day in your home. If you have kids, plan a day of cooking with them or making projects. El día del niño is also a reminder to adults to reconnect with their inner child. We can do this by playing with kids and this day gives us lots of opportunities to do so.  
More important than the activities is that children are recognized as an important part of society.  As adults trying to care for kids, often the daily stresses distract from the focus that should be put on kids.  Children should be and should feel appreciated.  El día del niño reminds us of that and gives us an avenue to celebrate these future wonders that will, one day, be taking care of us.
Would you like to help some local children celebrate El día del niño? Please consider contributing to  Sonrisas Contagiosas (Contagious Smiles), Maya Music & Art Experience and Dreams for Mayan Children. These organizations are partnering up to collect donations focused on art and school supplies for the kids of underprivileged communities.  The focus is on art and school supplies to lower unnecessary waste from toys and to increase the desire to tap into their natural creative potential. It's a small donation for most and makes hearts melt to see these kids light up at these gifts. More information at Facebook/Sonrisas Contagiosas -Contagious Smiles or call 984-169-3463.