Community
San Giorgio Mobili coming to Playa del Carmen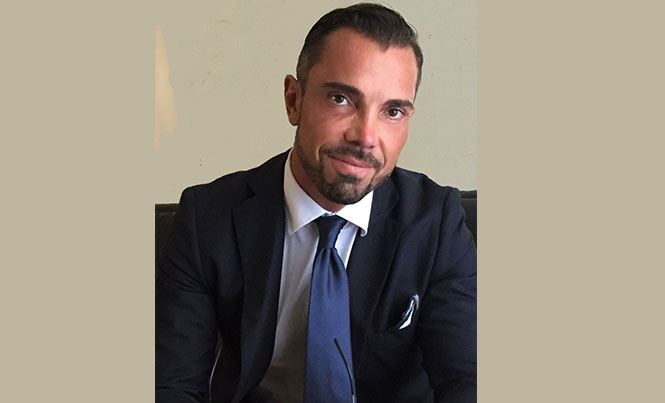 The Italian home furnishings company is opening a showroom in Plaza Paseo Coba. Catherine sat down with General Manager Luigi Barbato to find out more
Qual·i·ty (ˈkwälədē) noun the standard of something as measured against other things of a similar kind; the degree of excellence of something. Quality is the word that comes to mind when hearing about San Giorgio Mobili's history and meeting its General Manager Luigi Barbato. We get to delve into this 300‐year old furniture‐making business, with its roots in Biasonno, Italy, where the world‐famous 17th Century Villa Reale's furniture was made by the San Giorgio family's company. It is known for producing furniture in the traditional style of the area with a high standard of quality and beauty, and making its "100% made in Brianza, Italy" universally appreciated.
As a world traveler, Luigi Barbato found himself coming full circle from Italy, Switzerland, England, France, Southern California and back to Italy, when on a trip to Mexico City he was introduced to the San Giorgio Mobili label and instinctively knew what his next venture would be. He found himself in Playa del Carmen two years ago scouting the area's economic environment and opportunities to bring the San Giorgio family's furnishings brand and quality to the Riviera Maya. What he discovered laid the groundwork for partnering with Project Manager Antonio Crippa and introducing the area to a tactile 240m2 showroom and design center of made‐to‐order furniture, from classic to contemporary and ultra‐modern, in price ranges that can fit most anybody's budget.
While in the past, the company was mostly retail, they are currently focusing on the construction industry and incorporating their customers´ one‐of‐a‐kind designs, into hotels, condos and apartments. Individual clients who are looking for longevity in their home furnishings can also take advantage of the company's philosophy of walking hand‐in‐hand with their customers, providing a 360° global experience in furnishing solutions.
From A to Z, you will find their furnishings, including sofas, desk, bathrooms, kitchen, dining areas and more in hundreds of locales including Arosa, Bahrain, Paris, Rome, Qatar, Singapore and Zurich. The company's serious business focus starts at the creation of initial ideas and inspiration, design, continues to construction, delivery, installment of the furniture, lighting and cabinetry and doesn't conclude till after the final touches of color‐coordinated decorations including pillows and window treatments are in place.
With furniture being shipped from Italy as Luigi and I speak, the showroom receiving its final coats of paint and almost a dozen employees already under their fold, they are logistically ready for the mid‐May grand opening of San Giorgio Mobili in Playa del Carmen.