Puerto Morelos: Low Cost Veterinary Clinic
Congratulations to Planned Pethood International on the opening of their new facility right here in the Riviera Maya!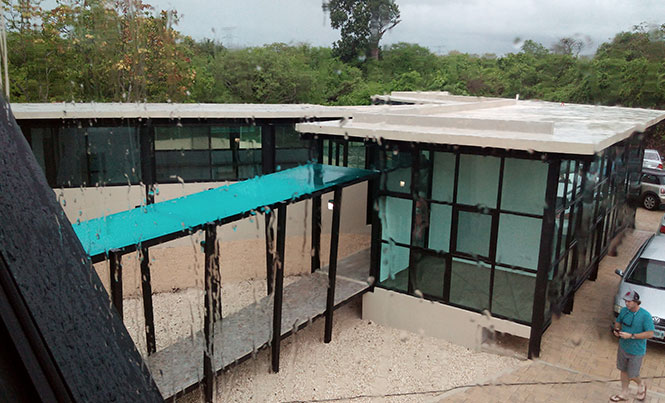 On Saturday, June 18th in Puerto Morelos, almost in front of the hotel  El Dorado Generations, the Plannet Pethood International hospital was opened. My friend Carlos, who is the representative met us and introduced us to the organization.
What is Planned Pethood International?
It is an international foundation to help animals founded by Jeff Yuong. The main branch is in the United States.
When did it start and how long have they been working in Mexico?
It started more than 20 years ago and this is the first time they have operated in Mexico.
When did you start to work with Planned Pethood International?
Five years ago. As you know since I was young I was interested in working with street animals (dogs, cats, raccoons, and so on) and I helped them. (Author's note: in 2008, with a wonderful group of people, Carlos formed the Malix Pek organization in Playa del Carmen and later took his own path to become incorporated with Planned Pethood International.
Is the clinic low cost?
It is low cost and runs on donations. It is open Monday through Friday from 8:30 am to 4pm and Saturdays from 8:30 to 2 pm.
The day after opening, you and your coworkers did a sterilization campaign. How many animals did you attend to?
We sterilized 64 dogs and eight cats. We are planning the next campaign for November 2016. Currently, they will only be in Puerto Morelos but in the near future, we will be doing sterlization campaigns in local communities where it is needed.
How have you felt since you opened the veterenary clinic?
My life is happier now that we can help many in the community and the street animals to avoid overpopulation, sicknesses, abandonment, and so forth.  
We are always ready to help the whole community of the Riviera Maya. It is a pleasure to be part of the community and help them begin to take more responsibility for animals. It is a community on the rise!
I invite you to visit the Planned Pethood International clinic in Puerto Morelos, with their wonderful project. Facebook/PlannedPethoodInternational.