Blueprint Conservation Celebrating Mexico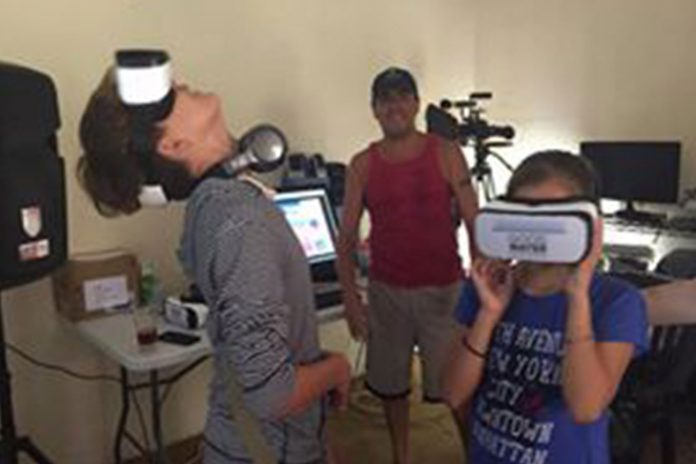 As technology moves forward, we encounter with many different ways to enjoy the unimaginable, and Oscar Carranza takes this as an opportunity to let us explore more than we can expect to accomplish while visiting Playa del Carmen
I had never experienced virtual reality until I met Oscar Carranza. Oscar is a gentleman. No, a warrior, who has brought to Playa del Carmen a way of experiencing new adventures like Mexican animals and their ecosystems, and these experiences are beneficial to everyone.
Oscar's non-profit organization Blueprint Conservation is creating change through feeling. When you hear or read a description of a situation you are only learning about it. With virtual reality, you are fully immersed with your mind, senses, and soul.
You are taken to a site of your choice with special technology that includes 360-degree short movies and specially designed goggles. Whether flying in a fighter jet or swimming with the dolphins, you can experience this as if you were really there. And it feels real. This is not the 3D technology of the movie theater, this is virtual reality.
So, how can this help protect our environment?
"Oscar has a plan to use virtual reality to relieve the tremendous burden of tourism on the environment," explains Cindy Nolan, co-founder of Blueprint Conservation. "Keeping the amount of tourists who actually interact with nature down to a minimum is Quintana Roo's new priority,"
A perfect example of this is the new movement to keep dolphins out of captivity. Is it fair to put wild creatures in small tanks for the sake of entertainment? I cannot answer that for you, but virtual reality can create the experience for the tourist without the trauma to the animals or the protests of the people.
Another example is swimming with sharks or turtles. With tourists in their environment, sunscreens and chemicals disrupt their ecosystem, affecting the longevity of the species. When you put on some virtual reality goggles not only do you experience the adventure of swimming with them, but you feel genuine love for these majestic animals. The experience is so real that you feel like you can reach out and touch them.
Oscar is currently working with the local government and the private sector to reduce this damaging impact on the environment here in Quintana Roo and Mexico. Virtual reality makes a big impression very quickly and grabs their full attention. What better way to celebrate Independence Day here in Mexico than by developing new ways of protecting its' national treasures?
You can learn more about Blueprint Conservations on their Facebook fanpage /blueprintconservation.