Where Science Meets the Community: Sayab Planetarium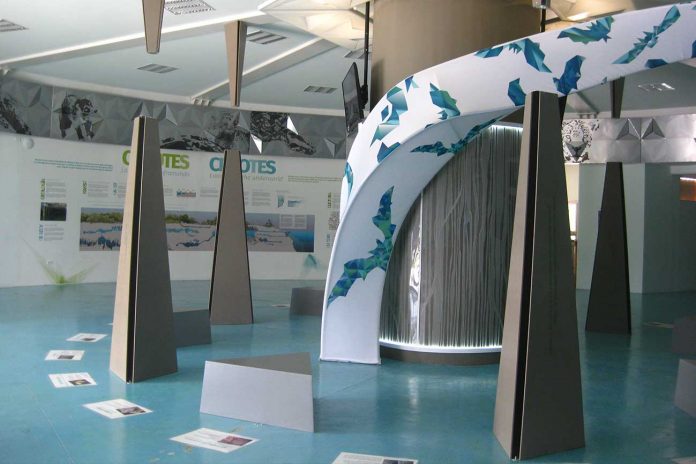 The Sayab Planetarium's mission is to be a platform for science outreach, technology, and culture where critical thinking can be awakened in the community
Traditionally, a planetarium would be a place where you can learn about the sky and the stars, right? You would be surprised about the wide range of topics the Sayab Planetarium has available for the public!
From the stars to underwater rivers, fossils, animal anatomy and spiders, the Planetarium Sayab in Playa del Carmen has a wide variety of topics related to science, discovery and the amazing environment of the Yucatan Peninsula. Although it may be thought to be a place for kids, this place offers a great opportunity for all ages to learn about many topics relevant to the place we happily live in. Importantly, it has an amazing, knowledgeable and creative staff who truly believes that education is a key for our planet to survive us.
FOR MORE INFORMATION VISIT:
WWW.PLANETARIODEPLAYADELCARMEN.ORG
OR
FACEBOOK/PLANETARIO DE PLAYA DEL CARMEN
The Sayab Planetarium's mission is to be a platform for science outreach, technology, and culture where critical thinking can be awakened in the community, particularly the youngest ones, through activities, talks and exhibitions. To do this, it has a few exhibitions clearly explained in both Spanish and English and a ton of fun activities! My favorite exhibition is a mural of the underwater river system where you can clearly see the important, yet sadly ignored, link between land and the ocean, and how the system looks underground. In other exhibitions, you can learn about the large animals that used to live here and are now extinct; about the humans that used to live here and are now bones found in cenotes; or to understand what a cave diver does to map the complex underwater river system.
But I believe the best part is the variety of activities they have for learning. Weekly workshops, talks from experts, summer camps, the telescope and movies in the dome, all this combined to offer key knowledge about the Yucatan Peninsula and an important understanding of what science and creativity can do when combined and shared with the community. After all, what is the point of science and knowledge if not passed through to our society? Want to learn something new this weekend? Check out www.planetariodeplayadelcarmen.org.