Cozumel
The Seawalls: One Year Later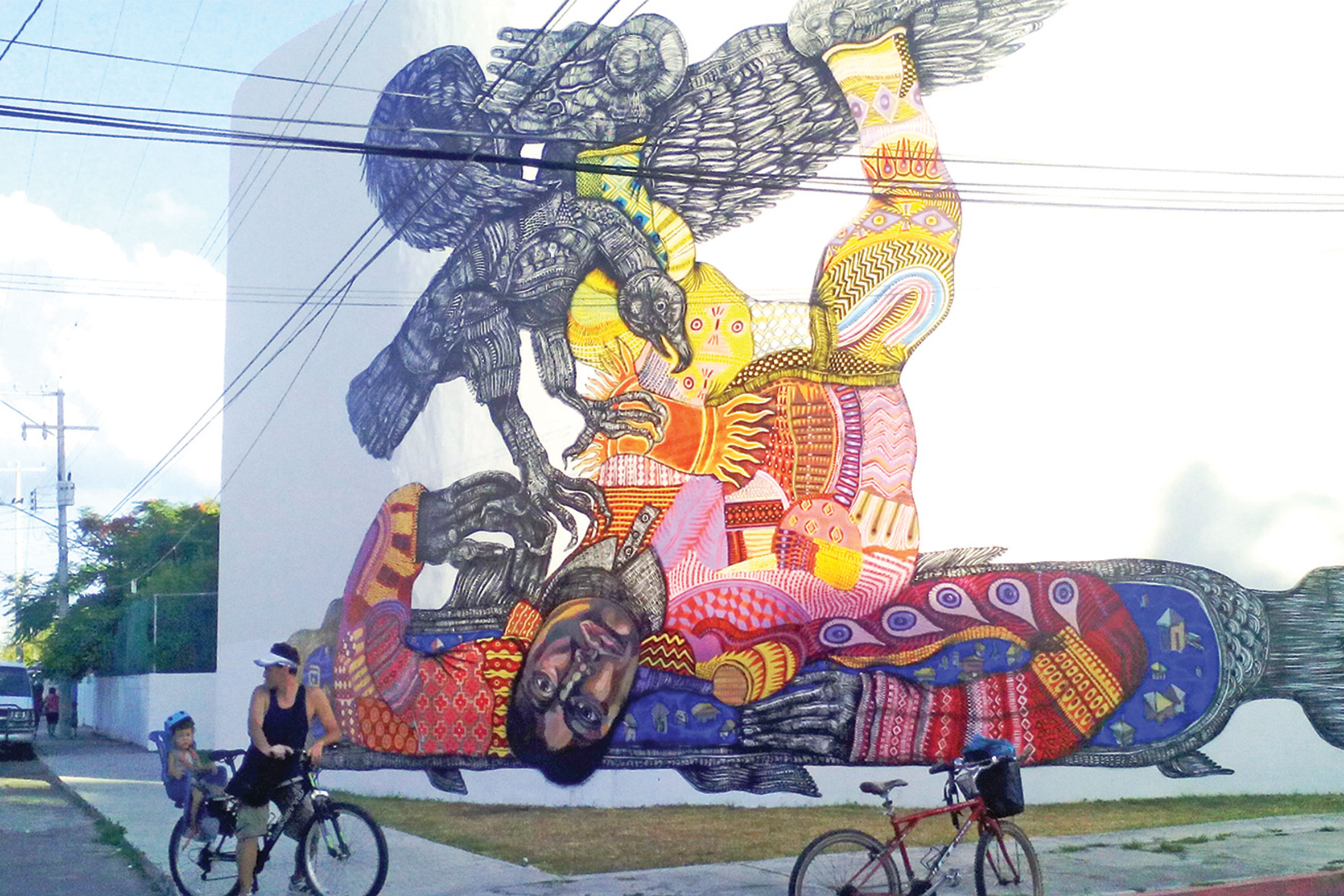 It has been one year now that the island of Cozumel has been beautified by these incredibles murals that bring the ocean to the streets.
From 17 to July 26 2015, one of the most important urban art festivals in Latin America took place in Cozumel – Seawalls: Murals for the Oceans of the PangeaSeed Organization.
During those ten days locals and tourists were able to see the talent of these artists working live on the streets of Cozumel.
It was attended by 53 local, national and international artists who painted large-scale murals with the theme of ocean and conservation of marine lives. Unfortunately, as we know, sharks are not well-protected in mexican caribe and there are a lot of dolphins parks.
The benefit of this event? The town of Cozumel has been beautifully colored as the murals are everywhere in town! What about renting a bike for a nice ride to see them all?
What about the local artists? 
Veronica Ochoa a local painter and creator of the local movement "Colectivo La Quinta Cozumel " explain to me that during the Seawalls the governemnt of Cozumel try to keep them out of the festival.
"One person of the government in 2015 told us that we did not have enough talent like the current artist of the seawalls to participate. But of course they did not know us. A lot of people of Cozumel started to bring us money to buy paint, food, water – everything we needed. Before the Seawalls, the governement of Cozumel did not really care about the local artists and we did not have any help from them. After the Seawalls they realized that painting murals makes Cozumel more attractive and the tourists have a lot of interest in this kind of art. The event has been very beneficial for us and the way people look at us now."
In total there were 12 artists working from this local movement, and they were not all from Cozumel. Some of them came from the center of Mexico to stand in solidarity, to lend a hand and to see this beautiful and huge mural on the 30th avenue.
To view photos of the murals online visit: 
cozumel.gob.mx/seawallsx/
Facebook/Colectivo-La-Quinta-Cozumel
www.pangeaseed.foundation