Cozumel Surfing with Nacho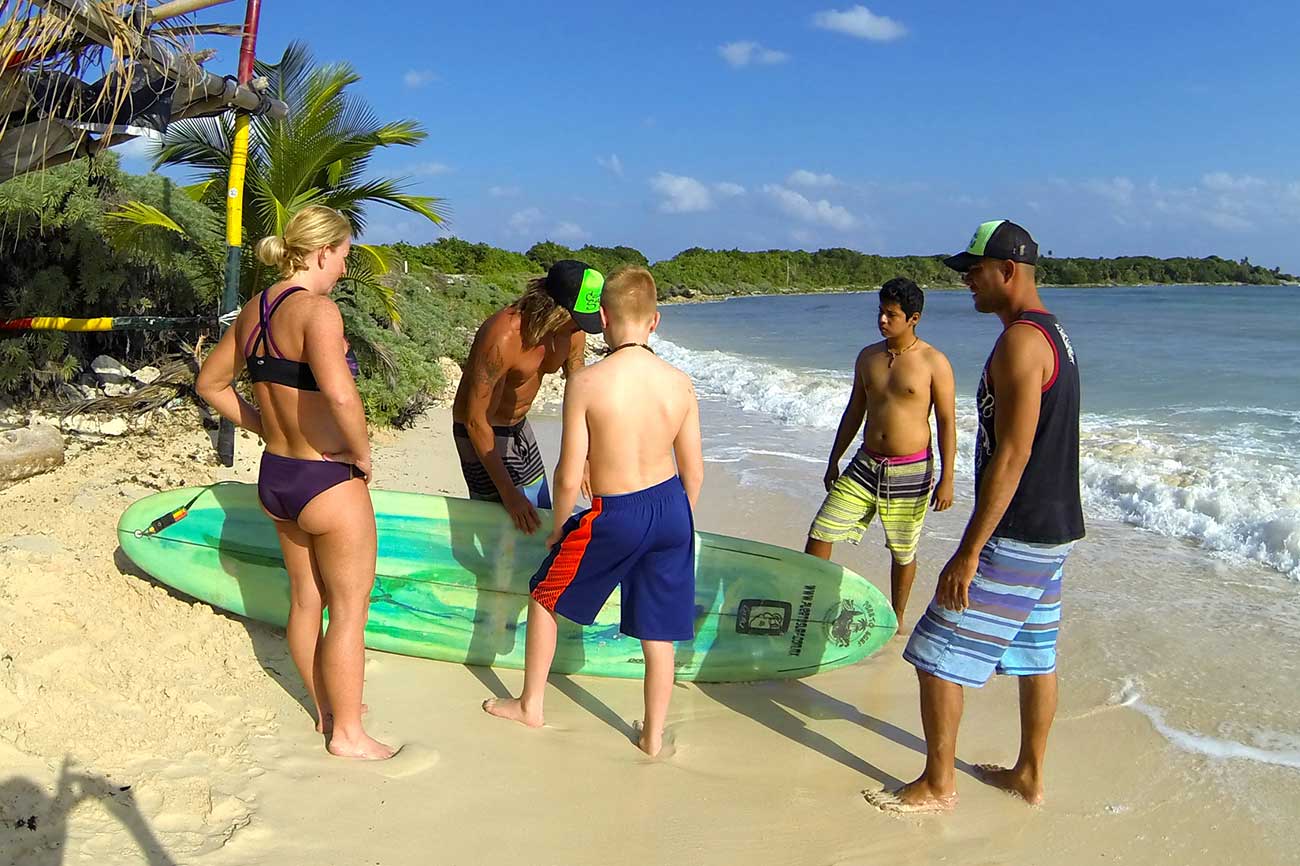 Always dreamed of learning to surf? Or ready to take your surfing to the next level? Nacho Gutiérrez and his team can help you get there!
Nacho Gutiérrez is a native of the island of Cozumel, and a pioneer of surf on the island. He opened the first school on the island 30 years ago, teaching and sharing his love for the ocean. He learned to surf when he met someone from the U.S. who requested to go where the waves break. He took him to "the other side of the island" and hence, started to learn and love surfing. He taught him the basics of surfing, such as standing. He gave him his first surfboard with which he never ceased to practice this exciting and extreme sport.
Students who want to learn in school may be from five years up to the age of 80. The only requirement is that you know how to swim. The school gives you your leashes, wax, rash guards (in most sizes) and a surfboard.
The training consists of three hours and 20 minutes of theory in the sand and the rest consists of practice in the sea. The guarantee that Nacho provides is "if you don't stand up, you do not pay for your class."
For more information, you can check out their Facebook/Cozumel Surfing with Nacho Gutierrez and Instagram/Cozumel Surfing with Nacho Gutierrez or on the website www.cozumelsurfing.com. The school is located in the restaurant El Pescado on the eastern side of the island, next of Chen Rio. Class hours are Monday through Sunday from 9 a.m. to 5 p.m. You can write to surf@cozumelsurfing.com, or call 987 111 9290 (Mexico) or 6122875549 (U.S.). They offer transportation to get to the school.
What you learn:
Surfing basics (intermediate and advanced techniques for more experienced surfers)

Surfing and ocean safety
Rentals:
A wide variety of surfboard sizes and styles to choose from

One of their local instructors accompanies you and takes you to the local surf spots
What you need:
Sunscreen, towel and rash guard (or t-shirt for surfing)