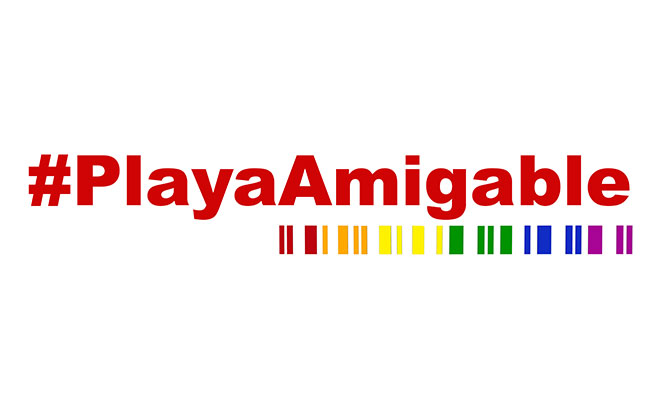 A new local initiative, Playa Amigable's mission is to combat discrimination of the LGBTTTI community in the area and the world, by focusing on strategies and opportunities for businesses in the Riviera Maya
Last November, I had an interesting encounter with Jan Novak. We discussed certain ideas that I had for Playa Pride 2017 and how I wanted to further develop the LGBT Community in the Quintana Roo area. In December of 2016, it all officially started, with Jan as the head of the project, and with our help; today we present to you: Playa Amigable.
Our initiative aims to create a common front against discrimination, hate and violence in the Riviera Maya and worldwide, through an advertising campaign that promotes the economic development of the region, using the potential of gay-friendly destinations.
Mexico is the second most-visited country of Latin America by the LGBT community, after Brazil, and is the seventh country worldwide. Members of the LGBT community were actually spending about $9.2 million USD per year on their vacations in Mexico based on OutNow Global Study LGBT back in 2015. This indicates huge potential for economic growth and Playa Amigable is a proud taker!
Playa Amigable is a card membership with discounts at participating stores for the general public in support of the cause. We are promoting inclusion, awareness, respect and acceptance of human rights in the LGBT community.
Playa Amigable creates a gay-friendly environment, as much for the employees of the participating businesses as for their customers. By participating in Playa Amigable, you join a network of 200 businesses (our objective for 2017), that people from the LGBT community can count on to visit and feel safe.  
To participate in the program, contact us through our Facebook page:
Facebook/@PlayaAmigable or send us an email: playamigable@gmail.com