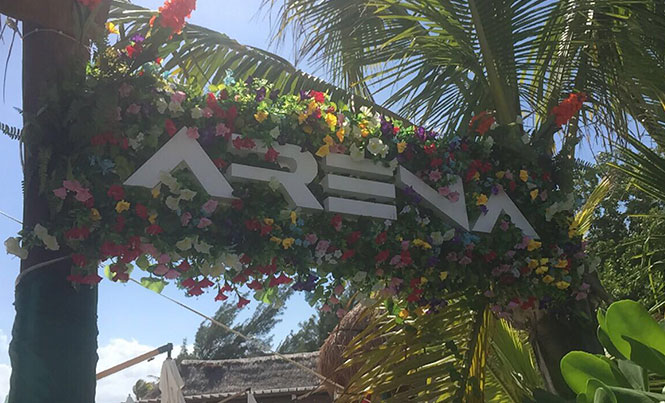 We were originally told by the municipal government that Arena was canceled. However, Arena was able to create a comprehensive safety plan that allowed them to secure the necessary permits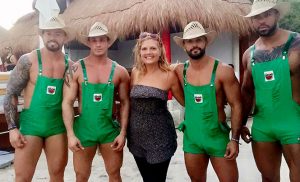 Playa del Carmen has been in a state of shock since the recent violence that occurred at Blue Parrot nightclub during the BPM festival. This incident, which occurred in the early morning hours of January 16, prompted the municipal governor to declare her wish for this type of event to be banned and we were originally told Arena was canceled. Fortunately, the Arena Festival, which is Mexico's biggest gay dance music festival, was able to come up with an excellent safety plan for thousands of guests and had its permits delivered right on time for the beginning of the celebrations. From February 1 to the 7,  attendees from Mexico and around the world were able to party all week long!
The main concern for the government, locals and tourists was safety. How was Arena going to protect its customers? The security had strict orders and were spread out to every corner and entrance of the multiple venues used during the festival. Everyone was searched coming in, even the guys wearing their tiny bathing suits, and a close eye was kept on the feverish crowd, with paramedics on site as well. Security did an excellent job, and no violent incidents occurred during the day or night events at Martina Beach, Coco Maya, Palazzo or Zamna.  
The energy was explosive, with Mexicans, Americans, Canadians, Argentinians, Poles, French and people from many other countries enjoying every beat of the music. Among the great DJs that played were Eliad Cohen from Israel and Mexican DJ, Sergio Ramirez. Boys and girls danced from 1:00 p.m. to 9:00 p.m. every day, and at night from 10 p.m. to 5 a.m. for an entire week. Every day saw more and more people arrive wearing event bracelets, carrying day passes, or there as VIPs, everyone ready to dance until the break of dawn.
Three of the parties were in Zamna – Cenote Dos Ojos in Tulum, an exquisite site located in the jungle. This was one of the most successful events of the entire week, with buses leaving the  ADO on 20th Avenue every hour, 52 people at a time. It was an epic event, and the atmosphere was off the hook, with perfect weather and DJs absolutely on fire with their skills.
"This was my fourth Arena Festival, and I absolutely loved it," said Zsofia Obadovics, a partygoer from Hungary. "I had so much fun and met amazing people. I will definitely be back again next year!"
#Arena18 is scheduled to take place from January 31 to February 5, 2018.