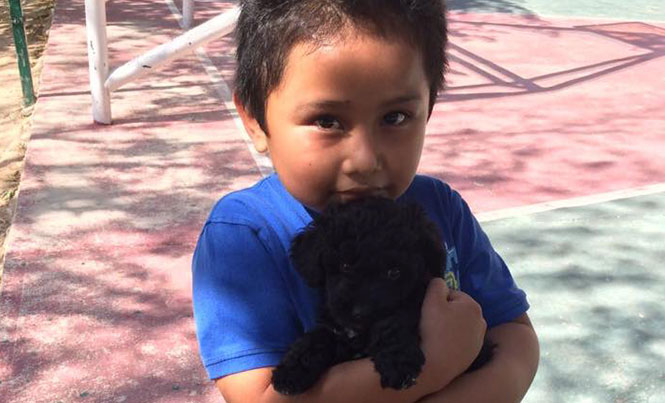 Sterilization and education are the key to ending the suffering of abandoned and neglected animals.
It all began when Tricia, a Canadian living in Mexico, found an abandoned puppy in the street and quickly learned the shelters operating in the area were overwhelmed with abused and abandoned animals. She knew she had to make a difference. With the support and full-time assistance of her close friend Cryss, along with their spouses, MexiPaws has grown into a multifaceted program that supports communities within Quintana Roo and the Yucatán.
A foster-based program, networking with other rescues, collecting donations and adopting dogs out to Canada and the US, as well as Mexico, MexiPaws began as a puppy rescue, knowing puppies born on the street have little chance of survival. The focus was to get them medical help, including sterilization, vaccinations and a home. After a few years of experience as a volunteer at sterilization clinics, Tricia wanted to do more so MexiPaws recently hosted its first free two-day sterilization clinic for dogs and cats. Their first clinic was held in Puerto Aventuras and with the support of DIBS Dog Rescue, Coco's Animal Welfare, IFAW, Cebiam, Solidaridad and many volunteers, 265 pets, and street dogs were sterilized. All animals received deparasite treatment, pain medication, and antibiotics.  
The week before the clinic they held an Education Campaign Day in the village, educating people about the upcoming free clinic and the importance of spay and neuter, teaching children about animal welfare, dog house building demo, and training seminars, plus other fun activities for children. It was a fantastic day getting the community involved and creating awareness about their animals´ health and wellbeing.
The team was able to talk with some of the poorest families in the area offering to pick up their dogs and bring them in for sterilization, MexiPaws was also able to provide donated bags of dog food. They believe in community outreach, providing assistance to those in need and educating the public that not all dogs need to be rescued, the families just need a little education and compassion. The more foster homes available, the more abandoned dogs that can be saved. If you can donate or foster contact Tricia on Facebook/MexiPaws.