Ashley questions the motives behind Tulum's latest title
There was a big announcement made during last month's Tulum Vegan Fest: Tulum has been officially declared The World Capital of Yoga!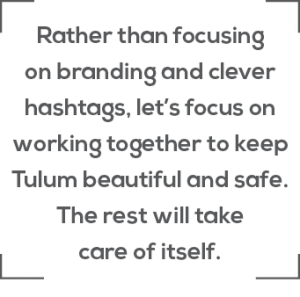 At first, you might think, "Wow, what a great honor. Tulum really is a wonderful place to practice yoga." But wait a minute. Tulum? Wouldn't India be a more deserving place for such a lofty title? It is, after all, the birthplace of yoga, where so many great yoga gurus have taught and practiced.
Initially, it seemed like great news, a great honor for our beautiful town. But as it turns out this was bestowed upon Tulum by local businesses and tourism boards looking to cash in on the new trend in tourism called "wellness travel". To be self-branded the Yoga Capital of the World doesn't seem right. Tulum has certainly been a premier yoga destination for some time, with many retreats and amazing teachers working here over the years. Practicing yoga in Tulum is a wonderful and beautiful thing to do. It is an important yoga destination, but World Capital of Yoga? Now that one is hard to get behind.
Tulum is special because of the people that come here and experience it. The culture and the awe-inspiring natural beauty make this place what it is. Titles and awards are simply a way to try to cash in on the unique, beautiful experience that is offered to people that visit and spend their time here. Rather than focusing on branding and clever hashtags, let's focus on working together to keep Tulum beautiful and safe. The rest will take care of itself.