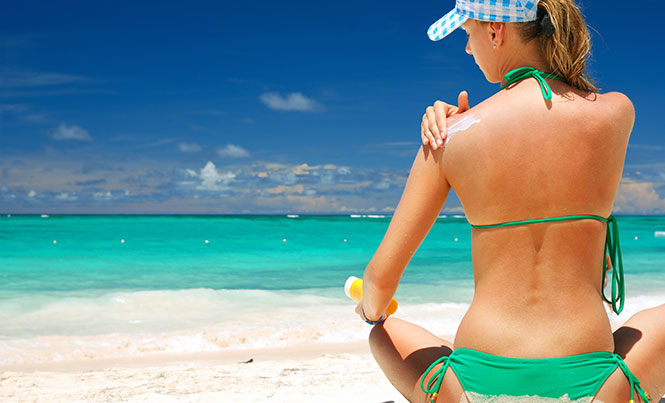 A Reminder of the Numerous Ways to Protect Your Skin from the Caribbean Rays
Stay safe in the sun
Having lived here in Playa for many years, I've learned to protect my fair, English skin from the sun, whether I am enjoying a beach day or walking down La Quinta. Unfortunately, many tourists (and locals also) aren't always so careful. I regularly see bright red, sunburnt skin on show along 5th Avenue, it looks painful! Here are some tips for how to avoid that.
Sunscreen
Yes, this is the obvious one. Use a sunscreen with a high enough SPF and reapply regularly. Try to choose one that is safe for the coral reef and marine life, if you are going into the sea. Beware of 'natural sunscreens'. I'm all for natural alternatives, but do understand that coconut oil (reported as having SPF 6) is still oil, which magnifies rays – you will burn!
Wear a hat
Any hat is a great start, one with a brim to cover you face and neck is even better. Look out for hats with a UPF rating (the fabric equivalent of SPF); often good quality sunhats will provide protection of 50 UPF.
Protect, whatever your skin color
It's true that darker skin tones with more pigment have increased natural protection. However, it is still important to prevent prolonged exposure to both UVA and UVB rays by using a sunscreen and covering up when needed.
Avoid the midday heat
From 10 a.m. – 2 p.m. the sun is at its strongest. Take breaks to sit in the shade and cover up to prevent burning and heat stroke.
Drink water
OK, of course, you want to enjoy your cocktails, but perhaps alternate them with water to stay hydrated throughout the day.
Sara Jones
Spa, Wellness & Lifestyle Expert, Spa Consultant and
Founder of Spa & Wellness MexiCaribe magazine
www.spawellnessmexico.com