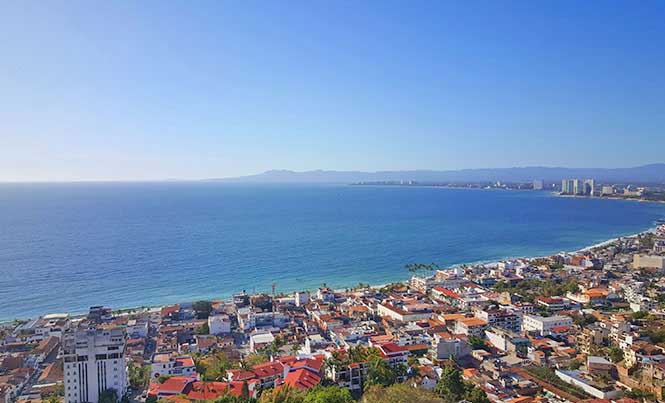 Frank takes an alternative route to view the bay from higher ground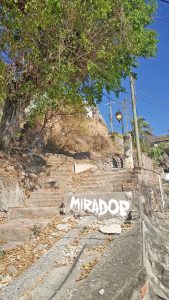 Every traveler tends to look at various websites for things to do in the area that they are visiting. Since even the most seasoned traveler needs inspiration that transcends the standard 'Top 10 Things to Do' list, I found myself watching a Mexican blogger traveling in Puerto Vallarta. Starting on Isla Cuale, he went up some steps and ended up at a great viewpoint overlooking the entire bay.
As with most trips, we traveled with our backpack of snacks, money for beer, and no prepared directions. Starting well, we found steps leaving Isla Cuale towards a higher part of the mountain. After that, we went figuratively downhill, getting lost in the maze of streets with unclear directions given to us by locals. Cheating slightly with the GPS, I located a street that seemed to be the furthest up the mountain and in the general direction of what looked like a viewpoint.
Climbing over a trash-filled patch, we quickly realized that sneakers and flip-flops were not the appropriate footwear for hiking. However, encouraged by a painted word that said mirador (lookout), we decided to march on through unstable paths and steep climbs. Eventually, we made it to a cell tower where we were greeted by a very excited dog who barked at us. Once past the tower, our efforts were soon rewarded.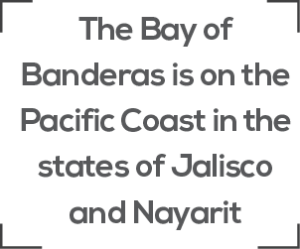 The viewpoint area looks unfinished and lacks any facilities such as a toilet or a shop selling refreshments. The view, however, is what we were there for, exactly in the middle of the half-moon circle that is the Bay of Banderas. Sitting there enjoying a sunset was an amazing experience, and getting there was a good workout also.
Going back down, we realized there are steps on the other side with an optional cable car taking you past the hardest part. Perhaps the best hidden viewpoint of the bay is not that hidden after all.
Some basic info: the place is called Mirador de la Cruz and can be accessed going straight up from the malecon. The climb takes around 30 to 45 minutes and is fairly steep. Remember there are no bathrooms or shops up there, so come prepared.