Organizations
Entertainment
Friendly Nights in Playa
A new initiative has been created to keep the local LGBT community united and attract more tourism.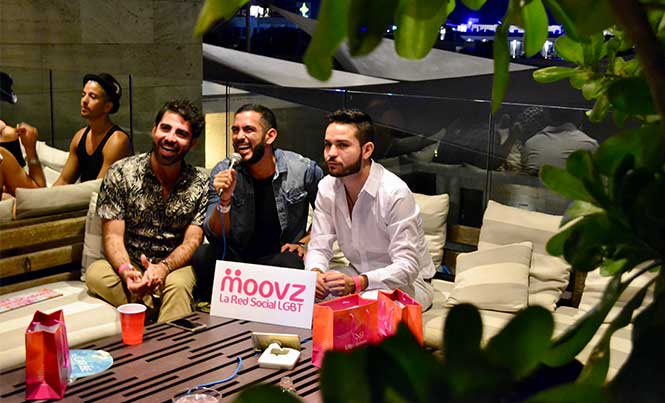 Playa del Carmen is known for its nightlife, so on April 22 it was refreshing to attend an event and go to a location I had never been to previously. #FreeYourSelf/Friendly Night, from Friendly Riviera Maya at Live Aqua.
The Live Aqua Boutique Hotel in Playa del Carmen was the first site to welcome Moovz (The Global LGBT Social Network), artists, media, locals, national and international tourists. The night's cocktail formula included a welcome drink, canapés and the brand Ultrafemme offering products and services.
Their project in 2017 is to create meeting points in Playa, Tulum and Cancun under the name "Friendly." For now, their base is Playa del Carmen, with Friendly Nights every week in different bars and restaurants. Once a month, they will host a bigger Friendly Night event in hotels, on different themes of interest to the community. The goal is also to encourage people to book the hotels, such as Live Aqua Boutique Hotel, Playa del Carmen.
"If we want to attract this important sector worldwide, we must start to create better strategies that lead to a better offer in the destination," says Julio E. Ramírez Niño, Director of Friendly Riviera Maya. "We must take advantage of what we have already built, involving society and service providers. This includes being respectful and responsible, promoting the arts, culture, gastronomy, cinema, theater and the music of our country. That is the goal of this new era,"  
The objective of the events is to keep the local LGBT community united, while attracting  gay-friendly tourism. In addition, it is about being present in an intelligent way.
A commercial and strategic alliance has been created so that the establishments promote their services during the event. They are currently looking for organizations and foundations that are dedicated to care, health, welfare, inclusion, prevention and social responsibility. Tierra de Animales was their first foundation and others will be added as well. A percentage of the cover charge is given to the foundations and fundraisers that will be held in the future.
The first of their weekly events take place on May 31- http://friendly.com.mx/.
Facebook/@FriendlyPlaya
Instagram/@FriendlyGayGuide