Creating More Love in the Riviera Maya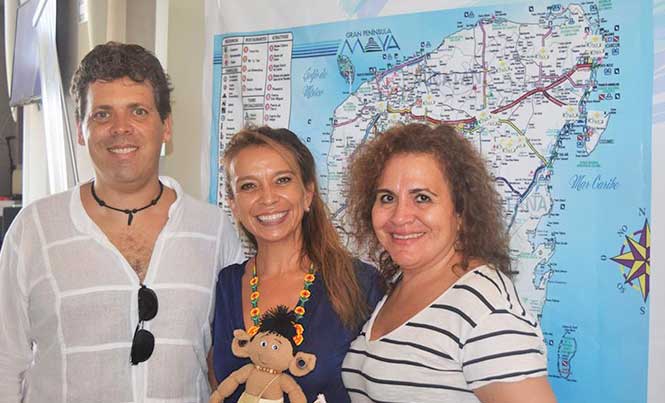 We live in one of the largest tourist areas in the world, prized for its beauty and culture. The demands of tourism, however, can often damage the areas being promoted. As hotels and resorts are built, flora and fauna are displaced or destroyed.
Thanks to big hearts that recognize the need to protect the environment while keeping tourism alive, development and nature can co-exist. One of those big-hearted people is Beatriz Barreal Danel. She is the founder and CEO of Sustainable Riviera Maya, a local non-profit. Her dream began about eight years ago and she has found a way to connect with local tourism to help protect the culture and nature of the Riviera Maya.  
Working with Banyan Tree Mayakoba, she has created projects like "Bee Part of the Melipona Community" and other sustainability projects, such as tree donations. Through K'IWIK, she has helped local indigenous communities produce handcrafts, helping to empower them in a modern world.
"Highlighting the capability of humankind to transform their surroundings into something positive is my passion!", Beatriz explained to me.
Beatriz was drawn from Mexico City to the Riviera Maya 25 years ago for its lightness compared to the capital city. That is where her passion began. "I found in sustainability a way back home to my own heart. Sustainability makes you aware of who you really are – person, family, community, destination or country, and even planet", says Beatriz.
She is currently working on a new project on Avenue Constituyentes. These are all just "baby steps" in her bigger plan to "re-nature" the city, to bring back a connection to nature for its visitors and residents.  Imagine a city with tree-lined bike paths, singing birds, and a jungle feel.
Beatriz also focuses on high-risk youth. She did the research and discovered that the Riviera Maya has a very high suicide rate among young people aged 15-24-years old.  She saw the paradox of this happening in 'paradise'. How can this be paradise if this is happening?
The Riviera Maya is the jewel of Mexican tourism. It is the basis for survival here and with so much profit, it will not end.  However, with the help of Beatriz, Sustainable Riviera Maya and other organizations she works with, we can live with sustainable tourism and have a future for this area and the youth that are growing up here.
Visit Beatriz's Facebook fan page Facebook/sustainablerivieramaya.org/