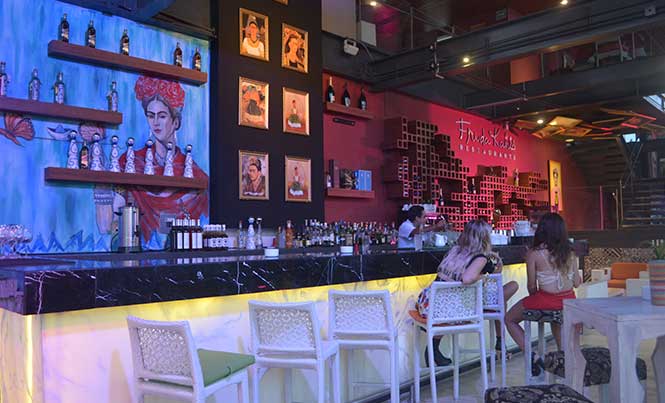 Breaking her rule about not eating Mexican food on the Fifth, Tilly made an exception and was pleasantly surprised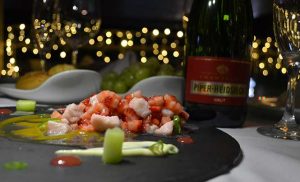 When I am asked for advice on where to get great Mexican food in Playa, the first thing out of my mouth is "Stay away from Fifth Avenue". Don't get me wrong, my favourite sushi spot and Argentinian restaurant are both on Fifth. But for authentic Mexican food, the general rule of thumb is: the further away from Fifth, the better.
That was until I experienced the Frida Kahlo restaurant. I was looking for a place for a special occasion and I wanted Mexican food. A friend recommended Frida Kahlo restaurant as they specialize in everything from celebratory dinners to weddings. Despite my reservations, I made one, and I was not disappointed.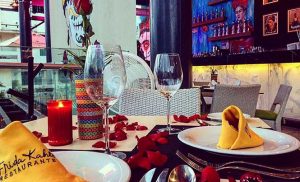 The restaurant sits on the corner of Fifth Avenue and Calle 8, above the crowds on the second and third level. The staff are more than attentive and after a warm welcome, we were seated at a quiet table that had a good view of Fifth and its nightly show of people.
Dinner began with complimentary hors d'oeuvres. Mushroom cups filled with creamy corn on tiny crisp tortillas were accompanied by warm, fresh bread and homemade butter. For our entrees, our very knowledgable server recommended the 'De piña para la niña.' These pastor tacos are served on a 'tortilla' of a finely cut pineapple ring and topped with red onion.
After our awesome starters, we eagerly awaited our mains with a Modelo and a mezcal,  complete with orange slices and crunchy chapulines. We were going for a full Mexican experience after all.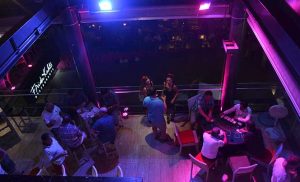 Next up was 'Caso de Cobre' and 'Cabrito estilo Monterrey.' The duck confit tacos served with a tamarind, orange and cinnamon sauce were a definite highlight. But the cabrito was the highlight. It was served with homemade tacos with Frida Kahlo's face on them!
No meal is complete without a dessert. '¡Me he de comer ese mango!' means 'I must eat that mango!' a more than apt name. A creamy mango creme brulée with a perfectly caramelized crunchy topping, served with a scoop of tart sorbet on a bed of brownie had us both arguing over the last spoonful.
The staff, the food and the setting of Frida Kahlo restaurant all thoroughly impressed me and  I have a feeling I'll be changing my Fifth Avenue food rule in the future.