Puerto Vallarta
Paradise Yelapa
A trip to secluded Yelapa means a close encounter with nature for Frank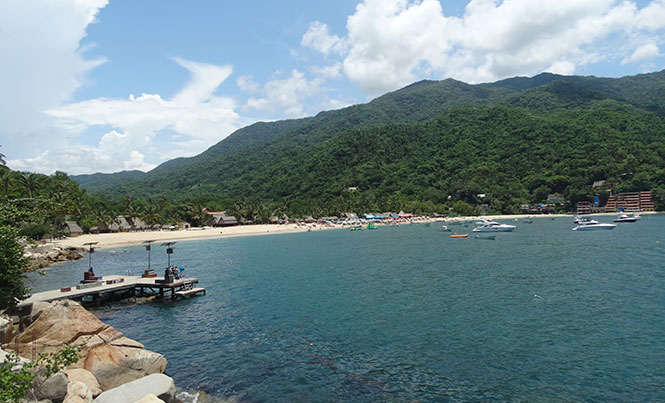 As Frank Underwood said in House of Cards: "The harder the climb, the better the view from the top." When traveling the same thing is often true. The harder a destination is to reach, the more rewarding the place will be. One such place is Yelapa.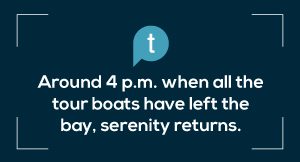 There are two things that make it great: first of all, technically, Yelapa is only accessible by boat, which cuts down on potential visitors. Secondly, almost all tourists tend to go with a tour that visits only for an afternoon. All the more reason for me to spend the night in one of the hidden mountain retreats which remind you of the Hollywood movies.
In all aspects this is a place for relaxation. There is a waterfall (during rainy season) which is a short walk from the downtown area. Getting there is artfully explained with the directions "go left at the place that sells micheladas."
Due to the waves being towards the north side of the Bay of Banderas, the water is light blue and calm. Snorkeling is a lot more viable here than around the Puerto Vallarta area. Around 4 p.m. when all the tour boats have left the bay, serenity returns.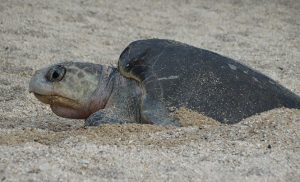 When I visited, I watched a wild turtle slowly make its way out of the water. She began digging between beach beds; breathing, left foot, right foot and repeat. For 20 minutes, we watched this female turtle struggling until she closed the hole and patted the sand down for added protection.
While slowly making her way back to the beach, under a sun setting over the water, I came to the conclusion that I was in paradise. If you are looking to avoid the hordes of tourists this weekend,  come out to Yelapa for a taste of its hidden natural beauty.