Café Tacvba, live in Cancún!
With a career that has lasted 30 years, this band must know a thing or two about playing live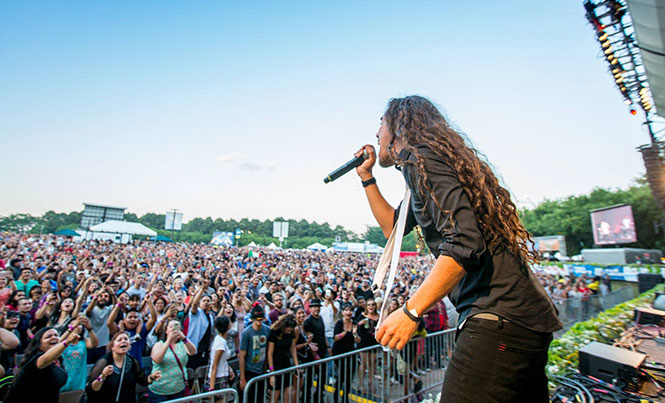 Café Tacvba is not the biggest Mexican rock band, but few others have the versatility of rhythms and the fanbase they have. With 30 years of career behind them, Cafe Tacvba has shaped Mexican popular culture. Their hits span generations, from the classic tunes of RE (1994) to their new material Jei Biebe (Hey Baby) released this year (I like the oldies better).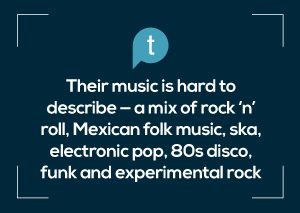 Everyone in Mexico knows who they are, and at least one song, The frontman is a well-known Riviera Maya neighbor; people will randomly stop in the street to take pictures with him. Their music has been in movies and they are pretty famous outside Mexico too. They'll be all over the USA as part of their Niu Gueis (New Ways) Tour before getting to Cancun. Just like that Tom Waits song, they are big in Japan too.
Whether or not you are familiar with their music, this is your chance to see a great show. They put on a fantastic live performance, always fun to watch, with masks and dance choreographies included.
Prepare to be surprised because their music is hard to describe — a mix of rock 'n' roll, Mexican folk music, ska, electronic pop, 80s disco, funk and experimental rock. They are a band for everyone, no matter the gender or age, no one is out of place at a Cafeta gig. Maybe bringing small children is not recommended because, due to their popularity, their concerts are big events of thousands of people. And they are long; they are known for multiple encores. I have seen them play for over three hours until people could dance no more.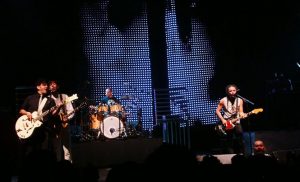 Café Tacvba will be playing on Saturday, October 28 at the Autodromo de Cancun (south city limits) as part of their Niu Gueis Tour. Ticket prices and point sales will be revealed soon on their official social media; stay alert, a sold out gig is guaranteed!