Art & Culture
Playa del Carmen's Newly Opened Frida Kahlo Museum
Enjoy a few hours of culture diversion and celebrate the life and work of one of Mexico's artistic gems at this recently inaugurated venue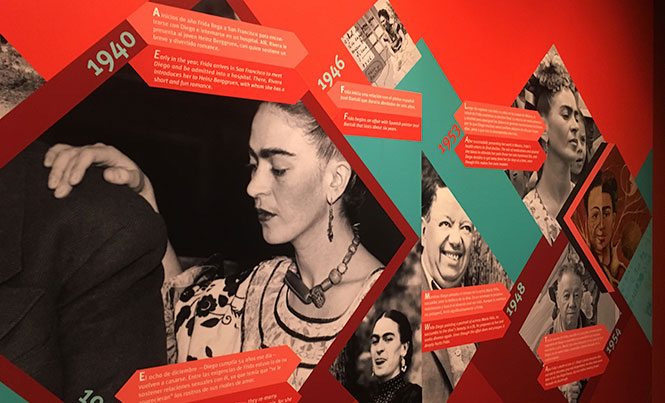 The second museum in the world dedicated to Frida Kahlo opened in Playa del Carmen on Sunday, July 30. The museum uses technology to connect the public to Frida through immersive sensory experiences, interactive displays, projections and video mapping. The images you see in her paintings are circulating the world; 14 works at a time will be displayed on a rotational basis, as in her lifetime she painted more than 150 works of art.
We live in Fridamania times, but how much do we really know about her? How much have we explored the intimate universe of the woman who contributed such unique work to the world of art?
Alejandro Tamayo, president of the Frida Kahlo Riviera Maya Museum, says that "there is no separation between the personal life and the work of Frida, as it is impossible to understand an artist without integrating her experiences." Visitors to the museum will not only discover the story of her pain, but also encounter her formidable rebelliousness and the universe that she experienced in both body and soul.
The museum was built and financed with private funds and with contributions from Mexican entrepreneurs who invest in culture.
Alejandro states that the main objective is to show the world Frida as a woman – "No sugarcoating or off-limit issues, just the woman who never feared breaking with convention."
Where: Calle 8 with 5th avenue.
Open every day of the year from 9:00 am to 11:00 pm.
Cost: $15 (USD) for foreigners, 50% for locals and special prices for nationals.