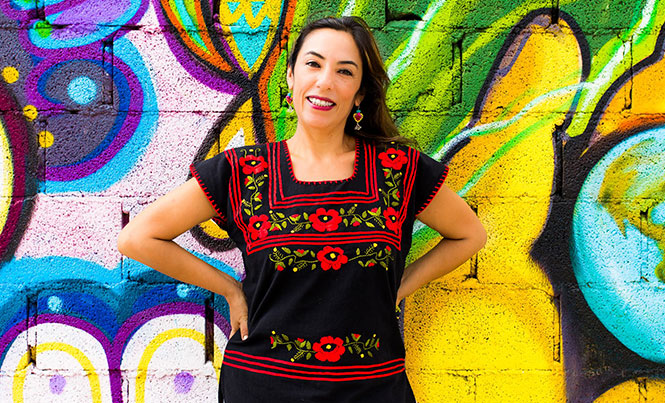 Your full name:
Elsa Guadalupe Yambao Espinosa Rivera, my friends and family call me Lily.
Where are you from?
Mexico City.
How long have you lived in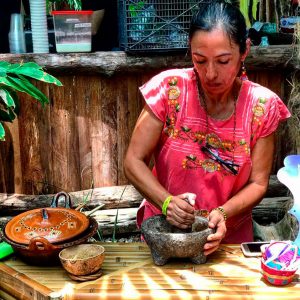 Tulum?
22 years.
Why did you move to Tulum?
I love the Caribbean!!
What do you do for work?
I am the owner of Rivera Kitchen Tulum, where I do traditional Mexican cooking classes, as well as tours and culinary experiences.
I see Mexico as a huge and happy, generous heart. "

Lily Espinosa
What makes you proud to be Mexican?
I am proud to be part of a very rich and ancient culture, and I particularly enjoy our enormous and rich gastronomy history. I am proud and happy to share it with the world, with a feeling of sharing and enjoying it together.   
What would you like the rest of the world to know about Mexico?
I see Mexico as a huge and happy generous heart. You are more than welcome to visit, share and enjoy in Mexico. We love friends, and I know most Mexicans, like me,  really mean it when they say "mi casa es tu casa!"