People
Angel Fernando Tziu Chan
Meet the mariachi player from Valladolid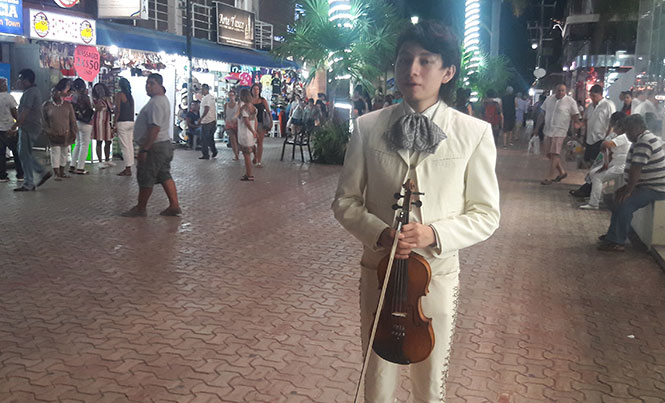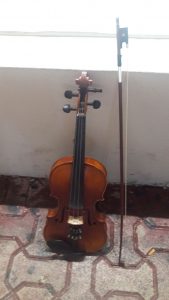 Your full name:
Angel Fernando Tziu Chan
Where are you from?
I was born in Valladolid, Yucatán.
How long have you lived in Playa del Carmen?
15 years.
Why did you move to Playa del Carmen?
I live in Playa del Carmen because my dad didn't have much work in Yucatán and it would have been the same for me. Playa del Carmen is a tourist destination where there is a lot of opportunity to work as a mariachi.
What do you do for work?
I am a violinist for the 'dance of the elderly', which is a traditional dance from Michoacán. I also perform at weddings. A mariachi is one of the best jobs for a Mexican, it's fun living, singing and dancing to bring people joy.
What makes you proud to be Mexican?
Our cultures and traditions of which we have a great variety; an infinite number of them exist all over Mexico and they're all beautiful.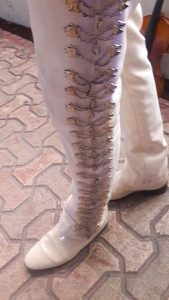 What would you like the rest of the world to know about Mexico?
I'd like them to know the history behind today's Mexico, and a little about our music, which just like our traditions, is really varied.
Is there a special school to learn the music and instruments of mariachis?
There are mariachi schools but you can't enroll without at least already having intermediate knowledge of one instrument. We begin by learning individually with specialized teachers or with a mariachi friend or family member.
How many people are in a mariachi band?
Three violins, two trumpets, a viola, a guitar and a bass guitar – eight in total.
What are the best songs?
For me they are all great, but if I had to choose: 1) Viva Veracruz  2) La Fiesta del Mariachi  3) El Son del Triste  4) El Son de las Copetonas
What songs are most requested by tourists?
We have adaptations of various songs from Mexico and other places, however for tourists: 1) El Son de la Negra  2)  Cielito Lindo  3)  La Feria de San Marcos also known as Pelea de Gallos 4) El Jinete  5) El Sihualteco  6)  El Rey  7)  El Cascabel  8)  El Pastor  9)  La Malagueña,  10)  Guadalajara  11)  La Bikina
What is the most difficult instrument to play?
The violin and the trumpet. The violin is a very technical instrument that requires many years to master. The trumpet is an instrument that requires much breath control. These are two instruments for which one learns all songs by memory, as the singer learns all the words of each song.
How many hours a day do you practice?
I dedicate three to five hours of practice to Mexican music. My father taught me to play violin. He, like me, is a mariachi and taught me when I was 12 and I have been continuing to learn it by myself since then.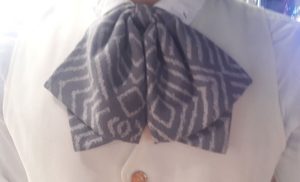 Can you make a good living as a mariachi or is it a side job?
It can be both. If a mariachi is committed he can earn well. There are those who work for a couple of hours a day with a reduced repertoire and earn less, obviously. Yes, you can make a good living when you know all the songs and can play as well as sing them.
How do you bear the heat in your costume?
I do, even in a hot place like Playa. At the beginning, I sweated a lot, however after a few days it became normal and I got used to it.
What is the  significance of the colors of the costumes?
The costumes are colored in order not to always wear the same one and we don't have just one, we have at least four different outfits. There are occasions when we use a certain color for an event, for example, cream for weddings, black or grey for funerals, for Mexican parties, any color.
Are there many female mariachis?
Yes, there are many female mariachis, however the vast majority are men.